China creates rare earth minerals mining behemoth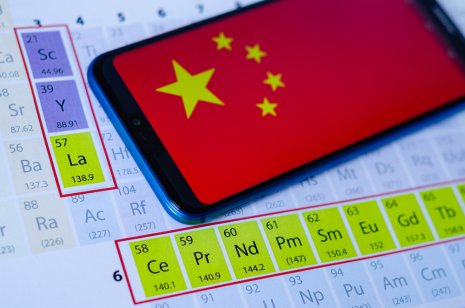 China has multiple state-owned enterprises in the area of rare earth mining to form a behemoth, China Rare Earth Group, as it seeks to assert its dominance in the key sector.
State-owned media Xinhua and CCTV both reported that the company was established in east China's Jiangxi province, through the merger of Aluminum Corporation of China, China Minmetals Corporation, Ganzhou Rare Earth Group, China Iron & Steel Research Institute and Grinm Group Coproration.
The merged entity will be operating under the direct supervision of the State-owned Assets Supervision and Administration Commission of the State Council (SASAC), according to a Chinese-language statement by the SASAC that announced the formation of the company.
Merger to give scale
The company will focus on research, exploration, smelting and deep processing of rare earth minerals. On the downstream side, the company's business will involve equipment manufacturing, industrial incubation, technical consulting and foreign trade.
China typically merges state-owned to create scale and enable them to compete against global majors. Earlier this year, it merged Ansteel and Benxi Steel Group to form the third-largest steelmaker in the world.

In the past, China had merged several small companies to form China Baowu Steel Group, which is now the world's largest steelmaker.
Control over rare earth minerals
The formation of China Rare Earth Group will further consolidate and accelerate the country's control over critical rare earth minerals. According to a report from the Centre for Strategic & International Studies earlier this year, China already controls over 85% of global supply of rare earth elements.
Read more: China's Ansteel-Benxi merger to create world's third-largest steelmaker