Chemring announces new contracts worth $46m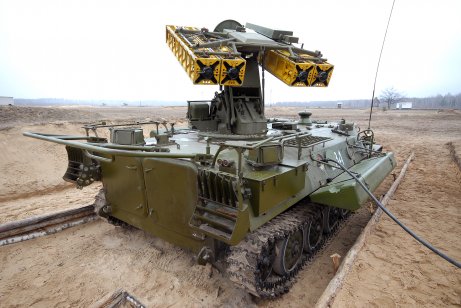 Chemring has announced a number of recent contract awards in its countermeasures and energetics sector worth $46m (£33.6m).
The FTSE 250 business, which specialises in the manufacture of high technology products and the provision of services to the aerospace, defence and security markets, said on Tuesday that the contracts will help with growth.
Chemring Australia
It said in a statement that Chemring Australia was awarded a firm-fixed-price contract valued at $22m for the supply of MJU-68/B infrared countermeasures in support of the F-35 programme.
"The customers are both the US Navy and Air Force, and the governments of Great Britain, Israel, Norway and the Netherlands. Work under this contract will see deliveries being made in FY22," it said.
Chemring Countermeasures USA
Another contract was secured with Chemring Countermeasures USA, valued at $12m, for the manufacture and delivery of MJU-61A/B infrared countermeasures.
"Deliveries for this contract will be made in FY22 and FY23 with all work planned to be completed at CCM USA's new automated production facility in Toone, Tennessee," the company added.
Chemring said the countermeasure products are a key element of an aircraft's defensive aide suite – which protect pilots and aircraft against the threat from infrared-guided missiles.
Chemring Energetics UK
Moreover, the company announced that Chemring Energetics UK also received a contract valued at £9m ($12.3m) for the supply of various demolition stores. It said the customer is the UK Ministry of Defence and deliveries under this contract will be made in FY22.
Michael Ord, group chief executive of Chemring, commented on the deals.
"These awards maintain and strengthen Chemring's position in the niche countermeasures and energetics market, supporting our decision to invest in our facilities to protect and grow our market-leading positions.
"These contracts add to our existing strong order cover for FY22 and also increases our visibility for FY23 and beyond," he said.
Chemring shares were down 0.048% on Tuesday morning in London.
Read more: Indian stocks look to open firm even as Asian markets fumble