UK chemicals firm Johnson Matthey (JMAT) to sell health unit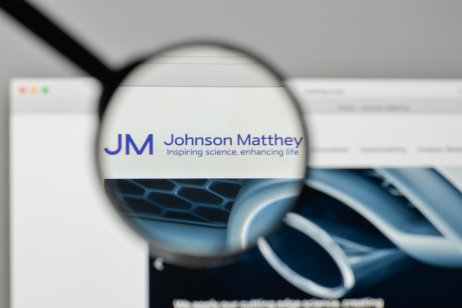 British multinational speciality chemicals and sustainable technologies company Johnson Matthey (JMAT) is part-offloading its health business to healthcare investment company Altaris Capital Partners for £325m ($433m) and would retain a 30% stake.
An announcement made this morning by the FTSE-100 business, which has endured much turbulence in the market, saw little impact on the share price, rising 0.60% to 2002.00p.
In November, the firm announced that it would stop making chemicals for batteries – a once key business objective – and warned that supply chain shortages would affect year-ending results. Its shares had plunged to an 11-month low on the news.
'Greener' business interests
Johnson Matthey's health business makes specialist pharmaceutical ingredients for pharma and biotechnology customers. The 204-year-old company announced a review of this business in April 2021.
This new sale is part of a company strategy to push cash flow towards 'greener' business interests.
An additional £50m payment "will be contingent on the achievement of certain performance targets in FY23 (the financial year 2023) and FY24," said the chemicals and industrial player.
Another £50m would also be structured as a vendor loan note "which will be deferred until a future exit and will accrue interest at a rate of 8% per annum until this point, compounding quarterly".
Powering more 'attractive areas'
Robert MacLeod, chief executive of Johnson Matthey said they were focusing their own portfolio "on the most attractive growth areas, specifically businesses driving growth from climate change solutions – circularity solutions, hydrogen technologies and decarbonisation of chemicals and fuels".
JMAT shares were down more than 26.2% in the last three months though this softens to 22.5% over 12 months.
Read on: Johnson Matthey share price forecast: is this one of the best FTSE 100 bargains?