Chamberlin (CMH) stock boosted by return to profit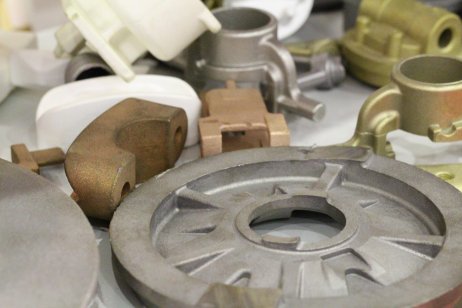 UK specialist castings and engineering group Chamberlin (CMH) saw its stock soar 20% on Tuesday morning as it closed its profit gap from a loss in the six months to December.
Profit after tax of £100,000 in the half-year period was up from a £700,000 loss the previous year and represented the West Midlands-based company's first profit in five years.
Its stock rose to 7.69p in the first hours of trading on the London Stock Exchange's junior AIM market.
The company has struggled during the pandemic due to factory closures, worker shortages and rising materials costs, as well as the loss of two major clients.
On 26 March, in a bid to secure its future, the company raised around £3.5m through a placing of 40.8 new ordinary shares at 6p a share, a discount from the 7p price on 31 December 2020 when trading was paused.
Strategy pivot
Revenues in the half-year were down from £11m to £8m due to the loss of American auto supplier BorgWarner.
However, Chamberlin said this was partly offset by strong growth in other businesses and initial revenues from new business from consumer e-commerce brands, including Emba cookware and Iron Foundry Weights.
In full-year results to May, the company said that "success in UK engineering has not been easy to achieve in recent years", and outlined diversification from the automotive sector into markets with "strong growth characteristics", including fitness and cookware.
"I am delighted to report that the difficulties of the past 18 months are now largely behind us," said Chamberlin chairman Keith Butler-Wheelhouse.
"The actions taken by the company in the first half have stabilised the group and delivered a profit after tax for the first time in five years. Chamberlin is now well placed to deliver profitable growth in the second half, driven by a new strategic direction into expanding markets across all our businesses."
Read more: Chamberlin warns raw material costs are escalating