Centene (CNC) stock climbs 4% on CEO retirement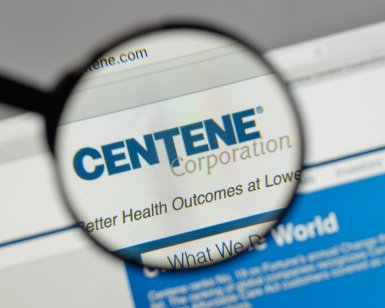 Centene (CNC) stock rose more than 4% Tuesday after the managed care giant announced the retirement of its chair and CEO, along with additional board changes.
Michael Neidorff will retire as CEO following a quarter of a century at the helm and will relinquish his chair position at the end of 2022.
"It has been one of the greatest privileges of my life to serve as CEO of Centene," Neidorff said in a news release. "I am confident our company is well-positioned to ensure a smooth transition".
Centene put a succession planning initiative in place in July.
Cooperation deal
Five new directors also will join the board and six will depart under a new cooperation agreement between Centene and activist investment firm Politan Capital, the companies said in a separate news release. The firms held discussions after Politan voiced concerns about Centene's languishing stock price.
The revamped board will appoint Neidorff's successor from a pool of internal and external candidates.
Politan, founded recently by veteran investor Quentin Koffey, proposed two of the four newly appointed directors and will have a say in the selection of the fifth new board member.
James Dallas will guide the board as its independent chair starting in 2022. He became the lead independent director immediately, having served on the board for two years.
What is your sentiment on CNC?
Vote to see Traders sentiment!
Director retirement age
Centene also introduced a mandatory retirement age of 75 for board members. Existing directors will be grandfathered in until their current election terms expire.
The company is valued at $46bn with Politan holding about a $900m stake.
"The scope of the changes embraced by Centene demonstrates a true commitment to improved corporate governance and constructive engagement," said Koffey, Politan's managing partner.
He said the new directors will bring "fresh perspectives and exceptional experience," ensuring that Centene will deliver quality care at lower costs and enhance shareholder returns.
Former WellCare CEO joins
The four new board members include Kenneth Burdick, a former CEO of WellCare Health Plans. Incoming chair Dallas worked with Burdick at that company.
Wayne DeVeydt, a former CFO at health insurer Anthem, will also join the board. He has been executive chair of Surgery Partners since January 2020 and previously served as the company's CEO.
The two other board appointees are: Christopher Coughlin, a former Tyco International CFO, who helped turn the company around following an accounting scandal, and financial industry veteran Ted Samuels, who was formerly president of Capital Guardian Trust and global equity portfolio manager at Capital Group.
Goldman Sachs initiation
Following the announcements, Goldman Sachs initiated coverage on Centene with a neutral rating.
According to Benzinga, BMO Capital, Oppenheimer, Wells Fargo and Credit Suisse analysts have maintained their ratings for Centene. BMO and Oppenheimer said the stock is outperforming, while Wells Fargo considered it overweight. Credit Suisse assessed it as neutral.
Centene's 2022 guidance anticipates revenue of $135.9bn to $137.9bn and adjusted diluted earnings per share of $5.30 to $5.50.
Read More: Footprint to go public in Read More: Footprint to go public in $1.6bn SPAC deal.6bn SPAC deal