Celsius Network withdrawals: Will bankruptcy delay access to customer funds?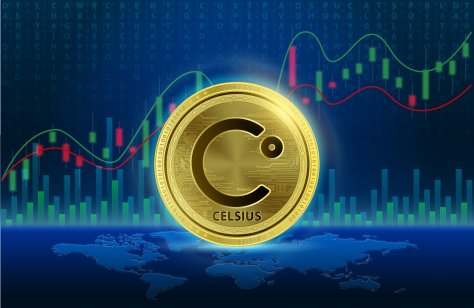 Cryptocurrency lender Celsius Network filed for Chapter 11 bankruptcy proceedings on 13 July 2022, a month after the company suspended fund withdrawals for its customers.
Celsius joined Voyager Digital to become the second crypto lender to file for bankruptcy in the span of a week as it listed estimated liabilities between $1bn-$10bn in its bankruptcy petition to the US Bankruptcy Court for Southern District of New York.
The New Jersey-based company had attracted depositors by offering interest rates as high as 18.6% on certain cryptocurrency deposits. In turn, Celsius deployed customer assets in high-risk investments to fund the deposit interest rates.
The burning question on the minds of Celsius customers is: When will Celsius Network allow customers to withdraw their funds from their accounts?
Let's dive deeper to understand whether Celsius Network withdrawals will be enabled for customers any time soon amid Celsius Network bankruptcy proceedings.
Celsius Network withdrawals: Will bankruptcy delay access to customer funds?
As of 14 July, the situation for Celsius account holders have not improved and access to deposits will likely be delayed. The debt-ridden crypto firm said in a press release:
"Celsius is not requesting authority to allow customer withdrawals at this time. Customer claims will be addressed through the Chapter 11 process."
On 14 July, Celsius said in a blog post that if the company had not suspended withdrawals in June, early customers would have been paid in full while the rest would have had to wait "for Celsius to harvest value from illiquid or longer-term asset deployment activities before they receive a recovery".
Hopes of recovering funds look slim for account holders and creditors, said the US state of Vermont's Department of Financial Regulation (DFR) in a press release on 12 July.
The DFR noted that it believed that Celsius is "deeply insolvent and lacks the assets and liquidity to honour its obligations".
According to the DFR, Celsius invested customer funds into risky and illiquid assets and compounded risk by using customer funds as collateral for loans to pursue leveraged investment strategies. The state agency said:
"Additionally, some of the assets held by Celsius are illiquid, meaning they may be difficult to sell, and a sale may result in financial losses. The company's assets and investments are probably inadequate to cover its outstanding obligations."
In the past month, Celsius has been desperately trying to repay its over-collateralised debt on several Ethereum-based decentralised finance (DeFi) protocols like Maker and Aave. On 14 July, Decrypt reported that Celsius has paid off the last of its DeFi loan and has recouped about $1bn of its collateral.
While Celsius may have paid off its smart-contract loans, the bankruptcy petition showed that Celsius had estimated liabilities between $1bn-$10 bn. The filing did not reveal the exact amount.
Pharos USD Fund SP was Celsius' biggest creditor with an unsecured claim of over $81m. FTX-owned Alameda Research was among the top 50 creditors with an unsecured claim of $12.7m.
A study of Celsius' terms of use on its website suggested that account holders could also be treated as an "unsecured creditor". The terms added that treatment of a customer's digital assets in the event of an insolvency proceeding is "unsettled" and "not guaranteed".
The DFR warned the company's customers: "If you are a Celsius customer, a bankruptcy filing could affect your investor rights and the value of your Celsius interest account balances. You should consult your own counsel if you have questions about your individual situation and how a bankruptcy proceeding could affect your investment in Celsius."
According to a press release, Celsius had $167m in cash on hand, which it said will be used to support operations during the restructuring process.
Investigations and lawsuits
In its press release, the DFR also revealed that it believed that Celsius was operating without a money transmitter licence which resulted in Celsius operating largely without regulatory oversight.
"Due to its failure to register its interest accounts as securities, Celsius customers did not receive critical disclosures about its financial condition, investing activities, risk factors, and ability to repay its obligations to depositors and other creditors."
The DFR added that it had joined a multistage investigation into Celsius.
In the West coast, the California Department of Financial Protection and Innovation (DFPI) revealed that it is investigating multiple companies that offer customers interest-bearing crypto asset accounts. "The Department is investigating whether other crypto-interest account providers are violating laws under the Department's jurisdiction," it said.
In New York, there is an ongoing court battle between Celsius and KeyFi, a company acquired by Celsius in 2020. KeyFi has accused Celsius of operating a Ponzi scheme.
Jason Stone, founder of KeyFi, took to Twitter to reveal that KeyFi terminated its relationship with Celsius in March 2021 after learning about the latter's "use of customer funds without appropriate risk management".
But in late Feb 2021, we discovered Celsius had lied to us. They had not been hedging our activities, nor had they been hedging the fluctuations in cryptoasset prices. The entire company's portfolio had naked exposure to the market.

— 0xb1 (@0x_b1) July 7, 2022
CEL tokens surge
Over in the cryptocurrency markets, the Celsius-issued CEL token has seen extreme moves since trouble at the crypto lender surfaced.
CEL has lost over 85% year-to-date, as of 14 July. However, in the past 30 days, it has returned about 90% despite the apparent collapse of its parent company.
The DFR noted that online forums have been encouraging crypto investors to participate in a short squeeze in a show of support for Celsius.
On 14 June, a day after Celsius suspended customer withdrawals, CEL surged as much as over 800% to an intraday high of $2.57. Similar moves were seen on 20 June and 9 July as the Celsius crypto closed the sessions, 74% and 22% higher, respectively.
"Investors who purchase CEL tokens are taking a risk that those tokens will sharply decrease in value, or even become worthless, in the future. Concerted efforts to manipulate the price of CEL may also violate state and federal laws," said the DFR in a statement.
What is Celsius Network?
Celsius Network is a cryptocurrency lender that was founded by Alex Mashinsky, Daniel Leon and Nuke Goldstein in 2017. The firm lends cryptocurrencies to individuals and companies, and offers yields as high as 18% on crypto deposits.
FAQs
What does Celsius Network do?

Celsius Network is a fintech company headquartered in the US. Its proprietary Celsius platform offers interest-bearing savings accounts, borrowing and payments with fiat and cryptocurrencies.
Who owns Celsius Network?

Celsius Network was founded in 2017 by Alex Mashinsky, Nuke Goldstein and Daniel Leon.
Is Celsius Network regulated?

As of July 2022, the Celsius platform is not regulated by any specific regulatory authority.