Casper Sleep (CSPR) wakes up to $286m go-private deal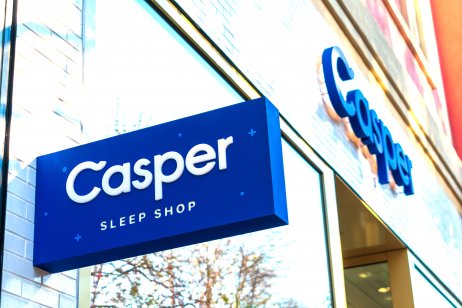 Casper Sleep stock was up 90% on Monday as the mattress company said it was being taken private in a deal valuing Casper at around $286.0m (£213m).
At market open, the stock was up 87% to $6.65 after rising as high as $6.76, a 90% gain, in pre-market action. The stock is down 44% for the year to date.
Investment firm Durational Capital Management is paying $6.90 per Casper share, a 94.4% premium to Friday's closing stock price of $3.55. Casper's board of directors has unanimously approved the deal.
Deal to close Q1 2022
The proposed deal is set to close in the first quarter of next year, when Casper will operate as a privately held company that will remain based in New York.
"...Ongoing industry-wide supply chain challenges are resulting in sustained inflationary pressures across the industry impacting our ability to meet demand effectively and efficiently and impairing the company's liquidity position," CEO Philip Krim said in a press release.
Founded in 2017, Durational Capital Management invests in consumer companies.
Arel named new CEO
Casper also named Emilie Arel as its chief executive, effective immediately. Arel serves Casper's president and chief commercial officer.
"Emilie's background and experience at world-class brands including Quidsi, Gap and Target will be of great benefit to Casper – she is a leader who will take bold steps and work across departments to advance our strategic initiatives by leveraging the resources she has available and motivating those around her," Krim said.
Losses widen
At the same time, Casper posted a third-quarter net loss of $25.3m, wider than the loss of $15.9m reported a year earlier. Revenue rose to $156.5m from $123.5m a year earlier.
Due to the pending Durational Capital deal, Casper withdrew all of its financial guidance for the year.
In August, the company said it expected full-year revenue of approximately $580m to $610m. At the mid-point, this range represents 19.7% growth and 25.8% North America revenue growth for 2021 versus 2020.
Founded in 2014, Casper listed its stock on the NYSE in early 2020. The company is known for selling its mattresses directly to consumers, as well as through retail partners and its own stores.
Read more: Mattress firm files prospectus with SEC