Carnival scraps Christmas cruises in Australia due to Covid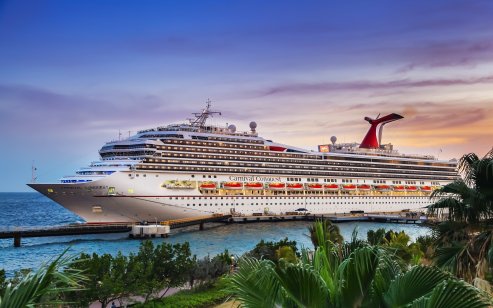 Florida-based company Carnival Cruise Line announced on Tuesday that it will pause its operations for cruises departing from Sydney and Brisbane by a further month.
This extended pause in operations in Australia will mean cruises will not start again until mid-January.
The cruise company, which includes brands such as P&O Cruises, Costa and Princess, announced that the delay in vacations will give guests greater confidence in planning "their Christmas and New Year holidays because of the uncertainty around the return of cruising".
"The voluntary pause will apply to cruises scheduled to depart from 18 December 2021 through to 14 January 2022 (for Brisbane) and 18 January 2022 (for Sydney)," the statement said.
Festive season disappointment
Both Princess and P&O Cruises Australia confirmed they will be cancelling further cruises, which are no longer feasible because of the latest extension.
"We recognise this is disappointing for our guests who were looking forward to cruising with friends and family over Christmas and New Year, however, we wanted to make this announcement as early as possible to ensure they could plan with certainty for the holiday period," P&O Cruises Australia president Sture Myrmell said.
"It became apparent we would not be able to deliver planned deployment of Royal Princess and Sapphire Princess in Australia before they were due to start their published northern hemisphere voyages," said Deanna Austin, Princess Cruises' chief commercial officer.
The stock price for Carnival was up 1.55% at £15.75 ($21.47) in London early morning trading today.
Read more: Carnival reports .1bn loss