The collapse of outsourcing provider Carillion has put the question of pension provision firmly in the spotlight. Carillion's significant pension liabilities which will be absorbed into the UK's pension fund lifeboat (more properly known as the Pension Protection Fund).
This will be financially disruptive for pensioners and employees who will inevitably see their income reduced, now and in the future. Carillion's scheme was in deficit by an amount ranging from £587m to as much as £1bn, depending on how the calculations are made.
Knock-down price wins
Steve Webb, director of policy and external communications at Royal London and a former UK government pensions minister, says that what seems to be emerging is a company that 'won' contracts at knock-down prices that were always going to be a challenge commercially and then arguably didn't manage them well so even the limited margin that was available was squeezed out.
"They seem to have limped on for a while partly by delaying paying their creditors," he says. "There are also issues emerging about the bonus policy (a rather strange decision in 2016 which seems to have revoked the ability of the company to claw back bonuses in the event of an insolvency - it's almost like they knew what was coming!).
"I've highlighted their boast that they boosted their dividend for each of the 16 years they were in business and yet the pension scheme deficit was allowed to balloon."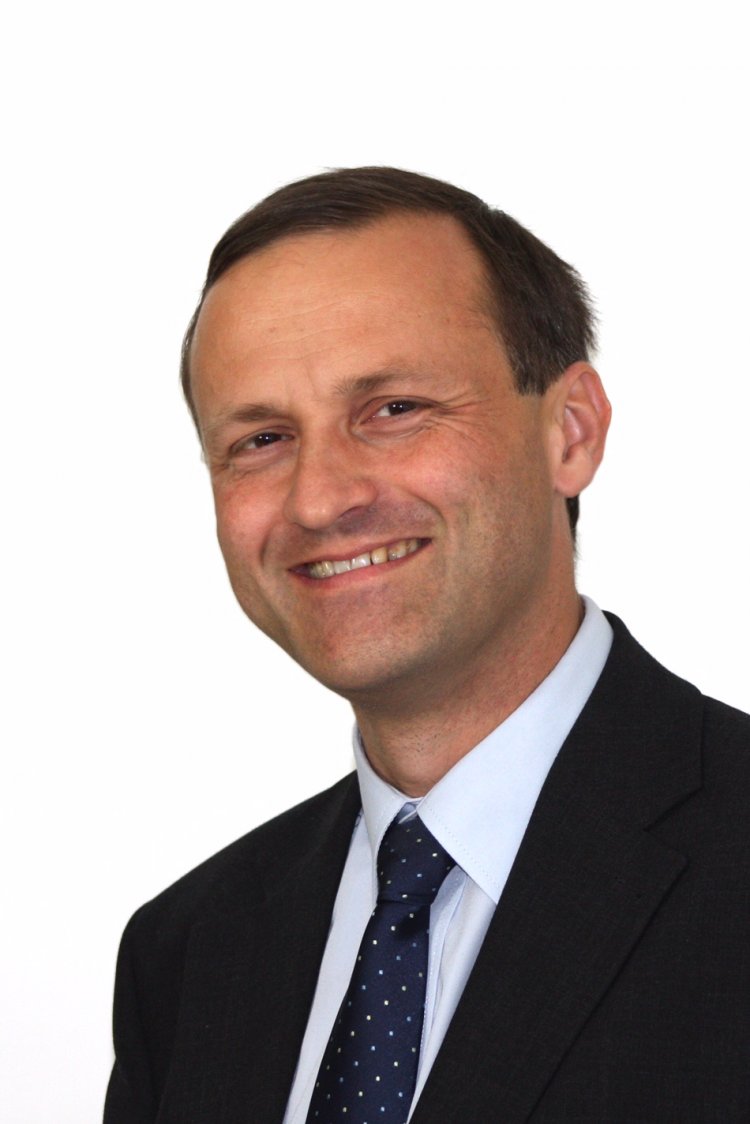 Sir Steve Webb, courtesy of Royal London
In good company
In this respect, Carillion finds itself in some good company. The most recent figures produced by the Pension Protection Fund, commonly referred to as the UK's pensions lifeboat, show that:
There were 3,710 schemes in deficit
There were only 1,878 schemes in surplus
The aggregate deficit of the 5,588 schemes in the PPF 7800 Index is estimated to have increased over the month to £103.8bn at the end of December 2017, from a deficit of £87.6bn at the end of November 2017
The funding ratio decreased from 94.7% at end of November 2017 to 93.9%
Total assets were £1,589.5bn and total liabilities were £1,693.3bn
JLT figures confirm trends
JLT Employee Benefits, part of the Jardine Thompson Group, one of the UK's leading employee benefit providers and administrator for Carillion's pension schemes, produces its own figures. These differ in some detail from those of the PPF but confirm the broad trends.
When approached for comment, it pointed out that it has a clear conflict of interest in terms of helping the press. It did, though, very helpfully draw attention to its latest report, published just this month, on the FTSE100 pension situation.
These figures show that the total deficit in FTSE 100 pension schemes at 31 March 2017 is estimated to be £56 billion. This is a deterioration of £9 billion from the position 12 months ago, it says.
Including all pension arrangements, both UK and overseas, whether funded or unfunded, the FTSE 100 companies with the best- funded pension schemes overall were as follows:
| | | | | | |
| --- | --- | --- | --- | --- | --- |
| | Rank | Assets £m | Liabilities £m | Surplus / (De cit) £m | Funding Level |
| Royal Mail Group | 1 | 9,847 | 5,992 | 3,855 | 164% |
| Standard Life | 2 | 4,999 | 3,334 | 1,665 | 150% |
| Old Mutual | 3 | 772 | 618 | 154 | 125% |
| 3i | 4 | 1,055 | 869 | 186 | 121% |
| Rentokil Initial | 5 | 1,728 | 1,486 | 242 | 116% |
| Aviva | 6 | 19,694 | 17,347 | 2,347 | 114% |
| Direct Line Insurance | 7 | 103 | 91 | 12 | 113% |
| Schroders | 8 | 1,093 | 975 | 118 | 112% |
| Royal Bank of Scotland | 9 | 49,229 | 43,990 | 5,239 | 112% |
| Marks & Spencer | 10 | 8,515 | 7,683 | 832 | 111% |
Source: JLT Group
The FTSE 100 companies with the worst funded pension schemes overall were as follows:
| | | | | | |
| --- | --- | --- | --- | --- | --- |
| Name | Rank | Assets £m | Liabilities £m | Surplus / (De cit) £m | Funding Level |
| TUI AG | 91 | 2,313 | 3,536 | (1,223) | 65% |
| Fresnillo | 92 | 13 | 21 | (7) | 64% |
| GKN | 93 | 2,580 | 4,613 | (2,033) | 56% |
| Hammerson | 94 | 65 | 120 | (55) | 54% |
| Sage Group | 95 | 21 | 46 | (25) | 45% |
| Shire | 96 | 346 | 783 | (437) | 44% |
| Mondi | 97 | 118 | 322 | (204) | 37% |
| Micro Focus International | 98 | 4 | 26 | (22) | 16% |
| Antofagasta | 99 | 0 | 76 | (76) | 0% |
| Sky | 100 | 0 | 14 | (14) | 0% |
Source: JLT Group
Deficits not a new phenomenon
Pension fund deficits are not a new phenomenon but have arguably been taken too lightly in the past. Suggestions that BT is in effect a giant pension fund with a telecoms business attached or that BA is a fund with an airline attached have traditionally been made in jest.
Recent developments, including the BhS and Tata/Corus transfers to the UK's PPF, and now Carillion's series of unfortunate events, have created a more sombre atmosphere.
They demonstrate that the pension funding question has become a major item in a company's affairs that can no longer be swept under the carpet in the hope that it will somehow resolve itself. It must be taken more seriously.
Pensions pose a material risk
There are a significant number of FTSE 100 companies where the pension scheme represents a material risk to the business, says JLT Group. It calculates that FTSE 100 companies have total disclosed pension liabilities greater than their equity market value.
For International Airlines Group, BT and Sainsbury, total disclosed pension liabilities are around double their equity market value. Only 26 companies disclosed a pension surplus in their most recent annual report and accounts; 63 companies disclosed pension deficits.
In the last 12 months, the total disclosed pension liabilities of the FTSE 100 companies have risen from £584 billion to £705 billion. Would-be investors - long or short - who do not already take pension liabilities into account really must build such thinking into their process.
Royal Dutch Shell tops the list
A total of 17 companies have disclosed pension liabilities of more than £10 billion. The largest of these is Royal Dutch Shell with disclosed pension liabilities of £73 billion.
JLT adds that if pension liabilities were measured on a "risk-free" basis rather than using a AA bond discount rate, the total disclosed pension liabilities of the FTSE 100 would increase from £705 billion to £810 billion; the total deficit at 31 March 2017 would be around £145 billion.
On the plus side, there continues to be significant overfunding of some funds. Last year saw total deficit funding of £10.6 billion, up from £6.3 billion the previous year. The Royal Bank of Scotland (RBS) led the way with a deficit contribution of £4.5 billion (net of ongoing costs).
Significant deficit funding reported
According to JLT, 51 other FTSE 100 companies also reported significant deficit funding contributions in their most recent annual report and accounts.
So the news is not all doom and gloom. JLT notes that 41 FTSE 100 companies could have settled their pension deficits in full with a payment of up to one year's dividend. Seven would need a payment of up to two years' dividends to settle their scheme deficits in full.
And 15 companies would need a payment of more than two years' dividends in order to settle their pension deficits in full.
Shareholders beat pensioners
In effect, companies are choosing to prioritise shareholders over current and future pensioners. Would-be investors should be aware that any reversal of that prioritisation could affect dividend income, at least in the short term.
The marked shift in asset allocation by funds makes it unlikely that the deficits can be erased by investment performance. A number of companies reported very significant individual changes to investment strategies in the past year, says JLT.
Four FTSE 100 companies changed their bond allocations by more than 10%. Several companies and trustees are continuing to switch pension assets out of equities into bonds. Taylor Wimpey is the latest to report a big switch, with bond allocations increasing by 24%.
JLT says the average pension scheme asset allocation to bonds has increased from 61% to 63%. Ten years ago, the average bond allocation was only 35%.
Reluctance to comment
We asked a number of major players for their input, but almost all were reluctant to become involved. KPMG, for example, replied through its communications office.
"Re: Carillion – as we were the company's auditor, I'm afraid we're not able to make any comment at all on today's announcement, even on a background only basis. Sorry we can't help on this one."
PwC, acting as special managers working with the liquidator, the official receiver, also finds itself in a position from which it is clearly impossible to comment without frightening the horses.
AonHewitt said it would like to help if it could but that it is precluded from commenting because of its involvement with one of Carillion's smaller and better funded pension schemes.
Alistair Peck, European Head of External Communications at Mercer said: I'm afraid that it's company policy that Mercer don't comment on specific company situations, I'm afraid. Sorry not to be of any help on this but thank you for contacting us.
Greenspan jumps at the chance
By contrast, Mati Greenspan, senior market analyst at the eToro social trading platform and a rising media star, jumped at the opportunity to comment on whether investors need to consider doing their own fundamental investment analysis on pension-related matters and other future liabilities rather than rely on others doing it for them.
"You have hit the nail on the head," he replied. "People do need to do their own research. The trouble is that most people simply do not know how to do it, hence the reliance on so-called experts."
"Carillion had been running out of cash for a while and people should have seen it coming," he continues.
Experts didn't see it coming
Even the 'experts' didn't. A dissection of the matter in the Financial Times included the assertion that in 2015 nearly two-thirds of investment bank analysts were advising clients to buy Carillion shares.
Other reports tell how hedge funds which did basic fundamental research and spotted that financial issues were starting to mount began short selling Carillion's shares.
Selling shares that you do not own, borrowing them in a securities lending arrangement to enable you to deliver on settlement date, then buying them at a lower price, is a traditional way to profit from a falling share price.
Asleep at the wheel
"Those people whose job it is either fell asleep at the wheel or just did not do their job properly," says Greenspan. "You need to learn how to conduct your own analysis.
"You need to study the subject. You need to diversify your investment portfolio."
This is something eToro is trying to encourage. If you know how things work you can make better investment decisions and so achieve better investment outcomes. It is not an art. It is a science. It can be learnt!" he concludes.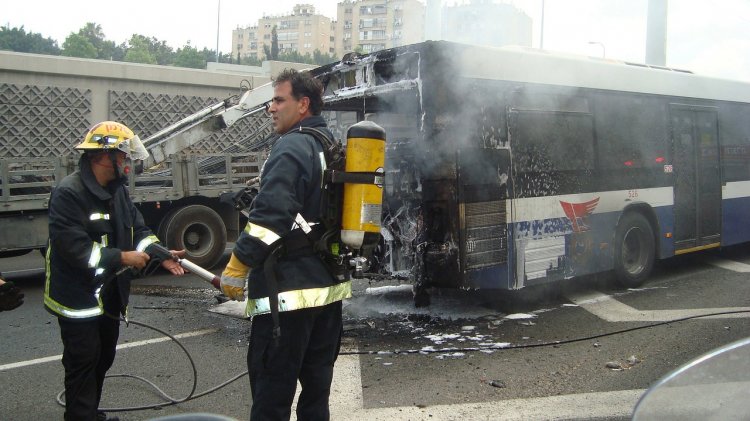 Advice from PIMFA
PIMFA – the UK's leading trade body for wealth management and financial advisory firms – says that following the collapse of Carillion, it is asking former and current employees to remain calm about what this means for their pensions.
It also has words of advice for would-be investors in listed companies. John Barrass, deputy CEO of PIMFA, says: "For investors, whether private or otherwise, it is vital to understand as much as possible about the risks being taken and to factor this into investment decisions. Seeking professional advice from an established and reputable adviser can help.
"The way a company manages its pension liabilities is among the issues and risks to be evaluated. If a company such as Carillion folds, the share value has already been eradicated so the actions of the pension regulator to protect pension beneficiaries will not affect the investment itself."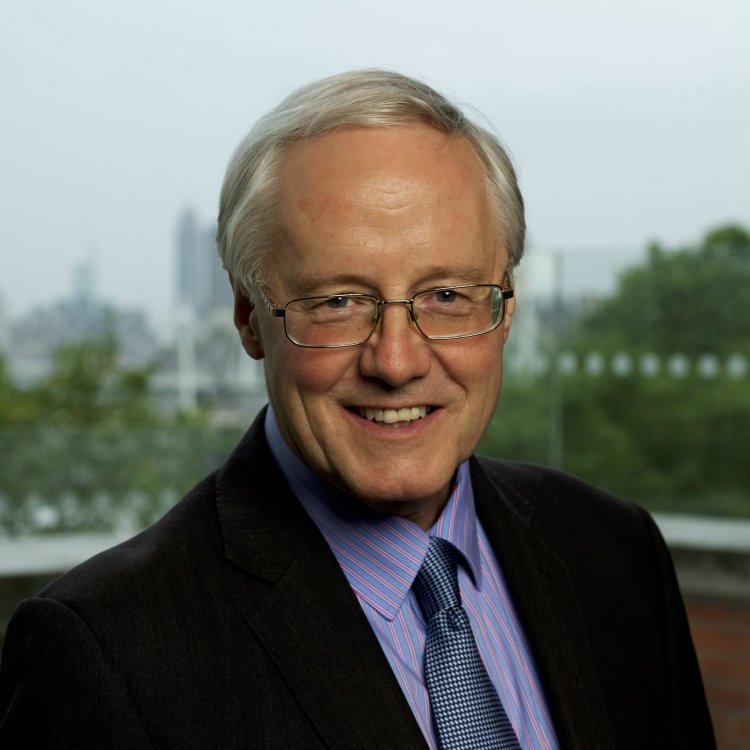 John Barras, courtesy of PIMFA
Bill Blain rants
Anyone who knows Bill Blain, head of capital markets/alternative assets at Mint Partners, will not be surprised to learn that he has been thundering on the topic in his regular Morning Porridge bulletin this week.
"What is going wrong here in the UK?" he rants. "We've got yet another political crisis revolving around the collapse of Carillion, the stunned realisation of the pernicious effects of PPI-managed projects, and a mounting sense of what on earth is going on?
"We're waking up to a new reality about corporate Britain and it stinks. Ask the question how the management of some of the UK's largest companies can behave with such utter reckless disregard for the consequences of their greed.
"We once thought companies extracting enormous dividends for owners, paying their managers enormously inflated salaries, leaving the pension pot empty, and treating workers as wage slaves was a solitary Sir Philip Green (of retail trade notoriety)-type event.
"Nope! It seems to have become the standard business plan for a whole generation of morally bankrupt get-rich-whatever-the-damage lowlifes that have somehow floated to the surface of the corporate toilet!
"The negative effects across the economy are immense. For every Carillion, dozens of major suppliers, hundreds of contractors and thousands of local business take hits forcing them closer to bankruptcy.
"It's not getting easier. A recent report from Begbies Traynor, the leading insolvency business says more than 500,000 UK business are in financial distress, a rise of 36 percent since last year.
"The firm quotes a whole number of issues including macroeconomic pressures, rising inflation, stagnant real wages, the weak pound, political uncertainty, tight credit conditions and rising cashflow and working capital deficits. Not easy.
"And even more difficult when a major firm appointed by government to manage projects hasn't paid its invoices. Someone needs shot. We have a little list. They never will be missed."
Advice for the private investor in brief
Martin Hunter, a principal at the newly merged Xafinity Punter Southall, one of the UK's four largest pension and benefit consultants, offers a series of hints to the private investor to help assess the impact of a company's pension arrangements.
Look for information on what the company is actually paying into the fund, he advises. The deficit has to be accounted for in a particular way to meet regulatory requirements but it is important to know the ongoing amounts that it will need to pay into the fund.
These can usually be found in a company's formal accounts, tucked away in notes on pensions. Investors will have to do some digging, unless they can turn to someone with relevant expertise and whom they trust.
Ask yourself if the amounts are material. Are they affordable? Or will they be a strain? Can the company cope with the amounts involved? Might it be able to increase them comfortably?
He also advises comparing the size of the pension fund with the sponsor company's market capitalisation. How big is the deficit relative to the market cap? And how big a risk is that to the sponsor company's business and continued prosperity?
Martin Hunter, courtesy of Xafinity Punter Southall
In conclusion
If we haven't already made it clear, investors really ought to take note. As Bill Blain says, and few can surely argue against his point, something stinks in Britain. Maybe it is time for another Big Short...and for what it might be worth, the pound is suddenly looking overvalued to this writer...