Cargo business helps propel Korean Airlines to profitability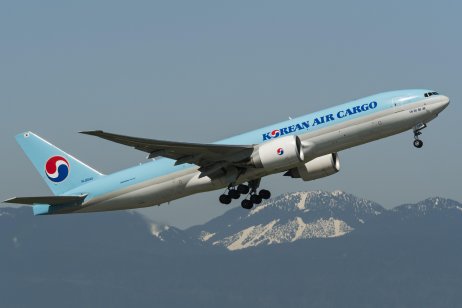 South Korea's flag carrier, Korean Airlines, returned to profitability in the third quarter of 2021 helped by the yields of its cargo business even as the passenger business slowly recovers following Covid-19 restrictions.
The airline reported a net income of KRW1.34bn ($1.14m) in the third quarter of 2021 as compared to a loss of KRW3.85bn in the same quarter last year. Revenue for the quarter was up 43.6% to KRW22.27bn as compared with KRW15.50bn in the same quarter last year.
According to the airline, its cargo business was helped by persistent industrial demand, including for automobiles, semiconductors, batteries and related products. Covid-19 testing kits and vaccines also boosted cargo demand.
Benefitting from rising exports
South Korea's exports have been rising sharply every month, despite a slowdown at its key trading partner China. In October, South Korean exports grew 36.1% year-on-year.
Passenger demand also improved marginally for Korean Airlines on the back of increasing vaccinations and holidays in the third quarter of 2021. International students enroute to the US and the Tokyo Olympics also helped lift passenger demand from the lows of the same quarter last year.
The airline recently resumed flights to Hawaii and expects demand to steadily rise from quarantine exempted destinations like Hawaii, Guam, Thailand and Singapore.
Port logjams helping
It also expects a strong demand on the cargo side of the business, driven by the prolonged bottlenecks at ports and shortage of logistics personnel.
Despite the results, Korea Airlines' stock ended 1.97% lower on the Korea Exchange on Wednesday at KRW29,850.
Read more: Cost cuts help Japan Airlines trim half-year loss