Car parts retailer AutoZone's Q4 earnings beat estimates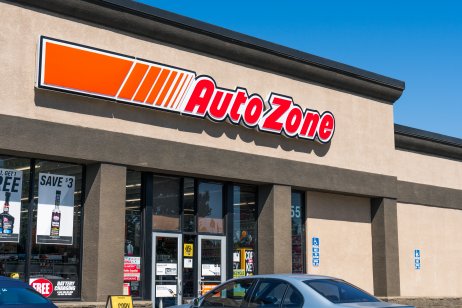 AutoZone beat analyst estimates for Q4 earnings as the car parts retailer said same-store sales rose 4.3% in the period.
For the three months ended 28 August, net income grew 6.1% to $785.8m (£575m) from $740.46m a year earlier, while revenue rose 8% to $4.91bn, up from $4.55bn in last year's fourth quarter.
On a per-share basis, AutoZone's fourth quarter earnings were $35.72 compared with $30.93 a year earlier. Analysts were expecting earnings of $30.20 per share on revenue of $4.57bn, according to Zacks Investment Research.
Shares up 2%
In morning markets, shares were up 2% at $1,616.83.
Domestic same-store sales – a key measure for retailers – increased 4.3% for the quarter. The company opened 76 new stores in the US in the fourth quarter.
"The investments we are making continue to strengthen our competitive positioning in all the sectors and markets we compete. We are optimistic about our growth prospects heading into our new fiscal year," AutoZone chair, president and CEO Bill Rhodes said in a press release.
Memphis, Tennessee-based AutoZone competes in the same car parts retail space as Advance Auto and O'Reilly Automotive.
Gross profit at 52.3%
Gross profit for the quarter, as a percentage of sales, was 52.3%, a decrease of 82 basis points. The decrease was primarily driven by the initiatives to accelerate growth in AutoZone's commercial business.
The current logistics backlog caused by the Covid-19 pandemic has seen a shortage of components for key items such as microchips for cars. This has resulted in fewer new vehicles being offered for sale and a subsequent increase in used car prices.
Wholesale used-vehicle prices increased 3.6% in the first 15 days of September compared to the month of August, bringing the Manheim Used Vehicle Value Index to 201.4, a 24.9% increase from September 2020.
Read more: Advance Auto Parts revs up FY guidance on Q2 earnings