Capita (CPI) sells AMT Sybex to Jonas Computing for £40m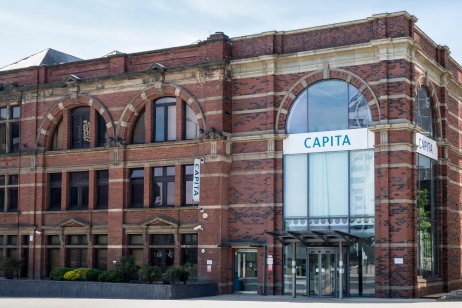 Capita, the UK-based consulting, transformation and digital services business, has agreed to sell its AMT Sybex software business to Jonas Computing, in a deal worth around £40m ($54m).
AMT Sybex is a provider of critical utilities and infrastructure software in the UK.
Jonas will pay £23m on completion, scheduled for 1 January 2022. An additional payment of up to £17m will be payable to Capita over 24 months, subject to certain conditions.
The reported revenue and profit before tax of AMT Sybex for the year to 31 December 2020 were £40m and £12m respectively. Gross assets were £77m at the end of June.
Employees and the senior management of AMT Sybex will remain with the business.
The Capita stock price rose just over 1.4% in early morning trading to 37.59p
Disposal of non-core businesses
Capita previously announced its intention to sell a number of non-core businesses to strengthen the balance sheet and focus on its two core divisions, Capita Public Service and Capita Experience.
The sale of AMT Sybex brings the total proceeds from disposals in 2021 to at least £643m. Capita continues to target £700m of non-core disposals proceeds by early summer next year.
Commenting on today's deal Jon Lewis, Capita's chief executive officer, said: "We are pleased to have agreed the sale of our AMT Sybex business to Jonas following a competitive sale process.
"As we continue to simplify and strengthen the business, this disposal is another step towards a more focused and sustainable Capita for the long term.
"At the same time, our AMT Sybex colleagues and clients will join an established industry organisation with plans to take the business onto the next stage of its development."
Read more: Flutter Entertainment (FLTR) bets big on Italian Sisal for £1.62bn