Cannabis firm Tilray's share price takes roller-coaster ride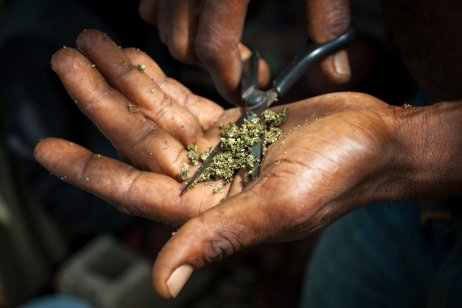 Canadian cannabis retailer Tilray's share price experienced a topsy-turvy day on Friday after issuing its latest financial report the previous day.
The price closed down 4.81% at $10.49 on the Nasdaq Global Select market, after taking a roller-coaster ride on which it dropped, spiked and fell again.
After closing up 2.1% a day earlier, Tilray tumbled below $11 in the first half-hour of trading. But in the following 30 minutes, the price rose a penny above the previous day's close and following a four-minute dip, reached $11.08.
Price fluctuated rapidly
For the rest of the trading day, the price rose and fell almost minute-by-minute, staying below $11 and trending downward to almost a complete stop. After-hours activity was negligible.
Tilray reported on Thursday 7 October that revenue rose 43% year-over-year to $168m from $117.5m, but the company's net loss climbed 59.45% to $34.6m from $21.7m in the same period in 2020.
Volatility is not exactly new to Tilray.
After the company set a price for its initial public offering at $17 per share in 2018, shares surged to more than $148 per share in the following months, but then fell.
Tilray shares now trade more than 90% lower than early-day highs.
Read more: NerdWallet releases details of upcoming IPO