Business news: Inflation rises and Biden deliberates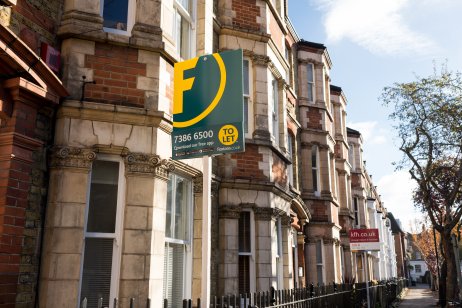 The word on the street today was inflation. It's been the word on the street for some time now and it continues to cause investors growing concern. Wreaking havoc wherever it goes, the UK and eurozone were the next to cross inflation's stormy path today, after the US released its inflation data last week.
Inflation continues to cause havoc: UK CPI inflation burst through the 4% barrier to hit 4.2% in October. The Consumer Prices Index (CPI), which measures the change in price of goods and services, is now at more than double the Bank of England target rate of 2%. Investors are worried that interest rates will have to rise.
Hot Properties: UK house prices are on the rise and it's official, the average home in the UK now costs a record £270k.
Eurozone inflation was confirmed at 4.1% y/y in October, matching its all-time high, and up 3.4% month-on-month from September. The surge in headline prices was mainly driven by higher energy prices, but almost all components saw marked pick-up.
Top business and economic news today
Energy producer SSE (SSE) has announced a 30% surge in pre-tax profits along with a new Net Zero Acceleration Programme (NZAP). But the company's shares fell more than 6.4% to £15.43 in early trading in London.
Copper prices fell on Wednesday. Benchmark copper futures on the London Metal Exchange were down by 0.20% to $9,542.75/tonne. Copper spot price dropped by 0.37% to $4.33 per pound. The drop was caused by a stronger dollar.
New to the Fed: President Joe Biden's nominee for the next chair of the Federal Reserve is expected this week. Set to inherit US wage increases, a strong hiring landscape and more consumers with cash in their pockets, the elected chair is certainly in for an interesting few months.
What is your sentiment on BTC/USD?
Vote to see Traders sentiment!
Markets today:
Stocks: US stock market index futures were flat today due to investor worries over potential Fed rate hikes.
Oil: Oil prices down over 1.7% as natural gas loses over 3.67%.
Gold: Gold prices inched higher today with spot gold rising 0.2% to $1,854.39 per ounce in early morning trading.
Forex: The pound was strong today after UK inflation reached new record levels. Investors believe the Bank of England will have to raise interest rates. It seemed that US retail sales kept the dollar close to a 16-month high.
Crypto: Bitcoin (BTC) edged higher today by 0.41% after yesterday's crash and Ethereum (ETH) was down 1.17%.
What to watch today:
Brazilian software company, Semantix announced on Wednesday it will go public in the United States by merging with a blank-check firm in a deal valuing the company at $1bn (£740m).
Farewell: Drug company, Pfizer Inc, announced today that its CFO, Frank D'Amelio, 63, would retire after nearly 15 years at the company. Pfizer is seeking a successor.
Biogen Inc's (BIIB) application for its Alzheimer's disease drug was voted down by a European Medicines Agency (EMA) panel. This is a huge blow for the company, with Biogen shares also dropping by 3% today.
Read more: Business News: Global CPI, Europe, UK, and US data dump