Business news: Cruise lines cancel voyages, Banks reduce staff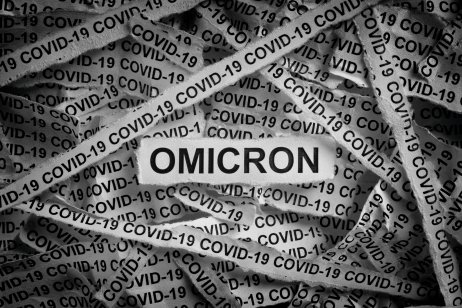 Key points
Inflation woes continues on Thursday as the British Chambers of Commerce (BCC) announced that recovery for UK business in the last quarter (Q4) will be slow. UK price pressures are now "unprecedented," it said in its press release.
Last year UK drivers dealt with a petrol crisis, which led to queues outside stations. This year, according to data from the RAC, it has been revealed that drivers in the UK have been overcharged for petrol by around £5m ($6.7m) a day in December as fuel retailers did not pass on price cuts.
Banks react: As Covid cases rise, banks in Hong Kong, including HSBC (HSBA) and UBS Group, have decided to reduce the number of employees working in its offices after having operated at nearly full capacity.
Business and economic news
Cruise cancelled: Omicron concerns have spread among cruise liners as Royal Caribbean and Norwegian Cruise Line announced yesterday it would cancel some of its cruises due to Covid. This is the latest move from the industry, which has been trying to recover from the virus since it hit the world in 2020.
Analysts at Goldman Sachs announced today that the popular cryptocurrency Bitcoin will take market share away from gold in 2022. Analyst Zach Pandl said as people start to adopt the digital asset it will shift competition for gold.
Markets today
Stocks: UK stocks fell on Thursday, after the US Federal Reserve's meeting notes showed that the central bank points to faster-than-expected rate hikes.
Oil: Oil prices rose today, due to increasing unrest in the OPEC+ oil-producing nation Kazakhstan and supply outages in Libya.
Gold: Gold prices fell today after the US Federal Reserve's December meeting signalled interest rate hikes to reduce inflationary pressures.
Forex: The US dollar started to climb back towards its recent 14-month high following the release of Federal Reserve policy meeting minutes, which fuelled speculation that a rate hike is on the way.
Crypto: Bitcoin fell by 7.54% and Ethereum and dropped by 12.12% today due to signs that the Fed will raise interest rates.
What to watch today
Snack and baked foods chain Greggs (GRG) now has a woman in charge. Roisin Currie will be the company's new CEO. The announcement comes as Greggs confirms strong sales across its 2,181 stores in the Christmas run-up.
Read more: UK petrol retailers add to inflation pressures