Business news: Bank cartel; Tesla launches kids' quad bike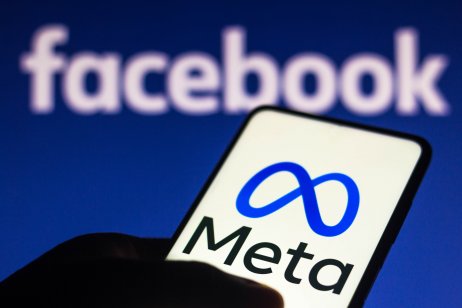 Key points
Cartel: The European Union antitrust team fined Barclays (BARC), Credit Suisse (CSGN), HSBC (HSBA) and RBS (NWG) €344m ($390m) today for rigging the foreign exchange spot trading market.
Euro gains: Unemployment rates in the eurozone fell in October, causing the euro to climb on Thursday.
Luxury upgrade: High-end goods groups Hermès (RMS) and Richemont (CFR) will be promoted to the blue-chip Euro STOXX 50 Index from 20 December.
Zuckerberg authorises crypto: Meta (FB), the parent company of Facebook, announced on Wednesday its decision to reverse its long-standing policy that prevented most cryptocurrency companies from running ads on its services.
Bank Indonesia has announced it wants digital currency to be used as legal tender in a bid to fight cryptocurrency.
What is your sentiment on BTC/USD?
Vote to see Traders sentiment!
Business and economic news
Share rise: The stock price of media group DGMT (Daily Mail and General Trust) rose this morning after it was announced that Rothermere Continuation Ltd (RCL) had made an increased cash offer for the business.
Child's play: It's time for kids to enjoy the rise of electric vehicles. Tesla (TSLA) will launch an electric quad bike for kids in the US. It will cost approximately $1,900. This comes just two years after the EV maker launched the all-terrain Cyberquad and its pickup vehicle Cybertruck.
Producer prices in the eurozone rose more than expected in October, according to data released on Thursday. The increase was driven by a surge in energy prices. Unemployment eased again as the economy recovered after Covid.
Markets
Stocks: Omicron fears caused European stocks to open lower on Thursday. A lack of information about the variant has continued to leave markets volatile.
Oil: International benchmark Brent crude oil futures gained 0.42% to $69.14 per barrel on Thursday. US crude futures West Texas Intermediate rose 0.56% to $65.94/bbl. The Brent price, however, is nearly 20% lower than the three-year high of $86/bbl in October.
Gold: US Federal Reserve chairman Jerome Powell's latest remarks caused gold to fall today, as he bolstered expectations for faster monetary tightening.
Forex: The euro gained 0.1% to $1.13312 against the dollar and has climbed 1.3% against the greenback since hitting an 18-month low on 24 November. The euro was up 0.4% against the yen, but fell 0.2% versus a rallying pound.
Crypto: Bitcoin (BTC) was down by 1.46% and ether (ETH) was down by 3.14% today in morning trading.
What to watch today
OPEC+ will decide today whether it will release more oil into the market or keep restraining supply. Omicron fears have been impacting oil prices.
Read more: Euro gains ground after eurozone unemployment rate dips