Buffalo, NY, Starbucks (SBUX) workers vote for union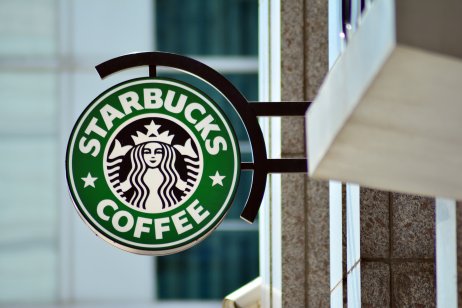 Starbucks workers at a Buffalo, New York shop will become the iconic coffee chain's first unionised employees in the US.
Workers at the company's Elmwood Avenue location voted 19-8 in favour of a union on Thursday 9 December, the Associated Press (AP) reported. The decision did not appear to impact the company's stock price.
Starbucks (SBUX) was up more than 1% Friday on the Nasdaq Global Select Market.
Joining SEIU affiliate
Pending National Labour Relations Board certification of the vote by 16 December, Elmwood location employees will join Workers United, an affiliate of the Service Employees International Union (SEIU).
"(Thursday's) vote for the first-ever Starbucks workers' union in the U.S. is a testament to the workers who organised, fought and stood up to one of the most powerful corporations in the world to exercise their right to join together in a union and collectively bargain for a better workplace," said SEIU president Mary Kay Henry in a news release.
The vote was one of three held at Buffalo-based Starbucks locations. Employees at a second store voted 12-8 against a union, according to the AP, while the results of a third outlet's vote could not be determined because both sides protested seven separate votes.
What is your sentiment on SBUX?
Vote to see Traders sentiment!
NLRB rejected request
The NLRB rejected a request from Starbucks to hold one vote for all 20 of its Buffalo-area stores, ruling that single-store votes are appropriate under labour law. (The 8 December decision is accessible via an NLRB webpage.)
In a letter to employees this week, Starbucks president and CEO Kevin Johnson said the company wanted one vote because it wishes to allow employees, whom it calls partners, the opportunity to work between stores, swap and pick up shifts at different locations, and connect as "one community."
The SEIU has accused Starbucks of trying to bust the union through appearances by high-ranking executives and ex-CEO Howard Schultz in Buffalo. But Johnson said the company respects the process that is underway and, "independent of any outcome in these elections, will continue to stay true to our mission and values."
Historic achievement
US Sen. Bernie Sanders called the Elmood shop's affirmative vote "a historic achievement" in a Twitter post.
"The company should stop pouring money into the fight against the union and negotiate a fair contract now," tweeted Sanders.
Starbucks employees at three other Buffalo locations are also seeking to unionise, along with workers at one of the chain's locations in Mesa, Arizona.
Workers at a Canadian Starbucks store, in Victoria, British Columbia, unionised in 2020.

Read More: Ford (F), General Motors (GM) stocks rise on EV optimis