British Pound strengthens on more positive Omicron news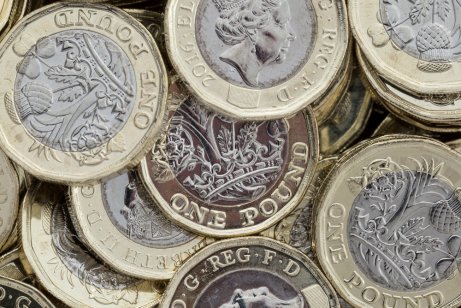 The British Pound continued to strengthen today on the back of more positive news concerning the Omicron variant of Covid-19.
Sterling had climbed 0.5% to $1.33 by early afternoon in London as reports suggested the new strain may be less severe than Delta, the previous variant.
The uptick follows a troubled few weeks for the currency, which has been under intense pressure as the number of Covid-19 cases has continued to rise.
Threats ahead
The more positive moves by Sterling followed the support it received from last week's surprise rate hike by the Bank of England.
However, economists at ING have warned there are a number of potential clouds still looming over the currency as we approach the end of 2021.
In a note, they stated: "The fast spread of the Omicron variant in the UK may keep some pressure on GBP around Christmas, in particular as the government may opt to impose some new restrictions."
What is your sentiment on GBP/USD?
Vote to see Traders sentiment!
Political turmoil
ING also suggested potential political turmoil may also weigh heavily on the currency, as markets assess government stability after the resignation of Brexit chief negotiator David Frost.
"Still, the pound was quite oversold before the BoE meeting last week and given it is now back to pre-meeting levels, its positioning is likely still overstretched to the short side," it stated. "We think this could help limit GBP losses, but the risks still appear moderately skewed to the downside."
Chris Beauchamp, chief market analyst at IG, noted this week that the Pound continued to bounce along near the $1.32 level.
"However, buyers need to be careful since, as we saw last week, there is plenty of selling pressure should a bounce develop," he added.
Read more: GBP/USD price analysis: What is next after Fed and BoE?