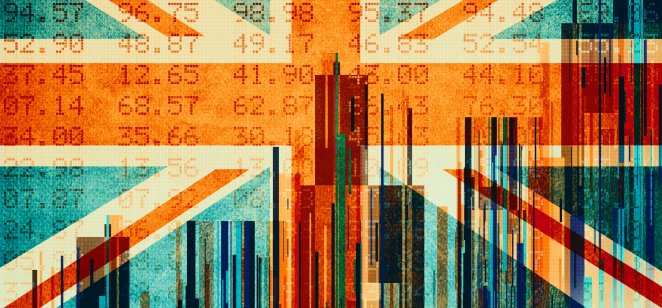 UK inflation hit 9.1% in May, the highest level since 1982. Sterling (GBP/USD) responded sharply to the ONS data dropping to 1.2177 before lifting to 1.2204.
EUR/USD followed a similar trajectory, initially dropping to 1.0475 before surging to 1.0508.
However the UK Consumer Price Index numbers disclosed core CPI – which strips out food and energy inflation – fell back from 6.2% in April to 5.9% in May, below market expectations.
Still cold to the core
Is soaring UK inflation and higher interest rate anxiety impacting demand and prices?
A softer core CPI reading part-explains why the pound fell. Arguments to raise interest rates are weakened if inflation, or elements of it, come in lower than expected.
The month-on-month core reading came in at 0.5% compared to 0.7% previously – the consensus expectation was 0.7%.
QE vs QT
Where does this leave the British pound in the short and medium term? Many investors are torn between the inflation outlook versus the growth outlook.
Jane Foley, FX strategist at Rabobank, told Capital.com that the Bank of England's rate rise in May "failed to prevent the GBP falling on the news of the Bank's downward revisions to growth which had a containing impact of rate rise expectations".
She went on: "Market expectations for rate rises again dropped this morning on the moderation of core inflation given the implication that domestically generated inflation is already reacting to weakening demand."
Needle-moving numbers
Official retail sales data, arriving Friday, will illuminate the demand picture more fully though reports of surging demand for food banks says much about existing demand destruction Foley says.
Though the evidence is anecdotal so far "by the end of the year growth concerns could mean that the BoE's window for rate rises may have already closed".
Weak investment, growth worry and a current account deficit means sterling continues to be seen as vulnerable, she adds.
Fatter rate hike risk downplayed
The fresh inflation numbers this morning are unlikely to seal a 0.5% rate hike in August thinks Paul Dales, chief UK economist at Capital Economics.
"Even so, we still think the Bank will raise rates from 1.25% now to 3% next year. That remains a higher forecast than the peak of 2% envisaged by the consensus of analysts."
The UK economy is now in a vicious cycle where the number of exit doors have reduced to just one says Samuel Fuller, director of Financial Markets Online.
What is your sentiment on GBP/USD?
Vote to see Traders sentiment!
"In the space of six months the country has lurched from faith in the temporary nature of inflation to a question of when, not if, rates must rise."
Catch-up with the US?
"It's now just a question of pace and scale but the UK will be constantly playing catch up with the US."
Fuller says the US Fed is expected to put increasing distance between the dollar and the pound, "making the MPC's job much harder even if defence of the currency is now something officials are willing to talk about in public".
Laura Suter from AJ Bell adds that energy costs will continue to drive headline inflation this year, "with the latest estimates showing that the energy price cap will now rise to £3,000 in October, far more than many had expected".
Eaten away below
While the headline 9.1% inflation rate is shocking, the real rate of inflation for poorer households and average earners is likely to be substantially higher – RPI inflation in May for All Items hit 11.7%.
The UK economic situation is particularly complex given the post-pandemic and post-Brexit pressures not to mention a dependence on the UK housing market for national wealth, which inevitably applies a brake to interest rates.
The Chancellor has also frozen tax thresholds – normally they would rise – and thrown in NI increases, adding to the cost-of-living pressures.
Pump it up
Markets are also primed for hawkish words from Federal Reserve Chair Jerome Powell later today when he faces a congressional hearing on the state of the US economy.
The US itself raised interest rates by 0.75 percentage points last week – the largest single tightening in several decades – in its effort to restore price stability.
Further reading