British Airways owner buoyed by £750m AmEx deal
Subscribe to Weekly Highlights
The major market events for the week ahead right in your inbox.
Subscribe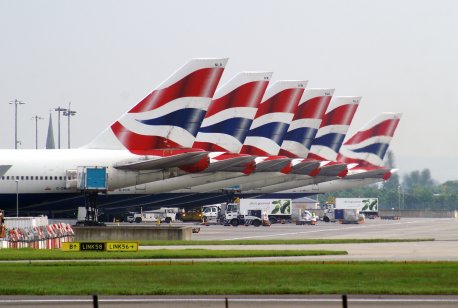 International Airlines Group (IAG), owner of British Airways, Aer Lingus and Iberia, has announced that American Express will pay £750m ($957m, €824m) to renew their air miles partnership.
A pre-purchase of Avios points accounts for much of this payment. It will be used by AmEx for its British Airways co-branded payment cards and membership reward schemes.
The news comes as a welcome relief from the pressures that have weighed on IAG and the airline industry as a whole since the start of the Covid-19 crisis.
The closure of international borders and lockdown measures implemented by governments to limit the spread of the coronavirus resulted in a near-complete grounding of air traffic in the spring.
While flights have resumed, IAG is still burning through cash at a significant rate as travel stands at less than half of pre-crisis levels.
IAG's airlines have slashed their workforce, with British Airways looking to cut up to 12,000 jobs. Last week, the carrier invited cabin crew to apply for jobs at far lower rates of pay or accept voluntary redundancy.
Around 270 BA pilots are set to lose their position, with the rest taking pay cuts of up to 20 per cent.
In recent weeks, media speculation that IAG could be forced to raise new equity to weather the Covid storm has increased. In April, the Anglo-Iberian company stated that it had €10bn in liquidity and was spending €200m a week.
Within this context, AmEx's £750m deal accounts for less than a month's liquidity. By mid-afternoon Friday trading, IAG traded down 1.68 per cent at 205.10 pence, having fallen 67 per cent since the start of 2020.
Traders and investors will nonetheless pay close attention to IAG's second quarter results, due on July 31. A strong reduction in the pace and scale of its cash burn could mark an end to the airline's downward momentum.