Britain's Rotork (ROR) shares climb on analyst upgrade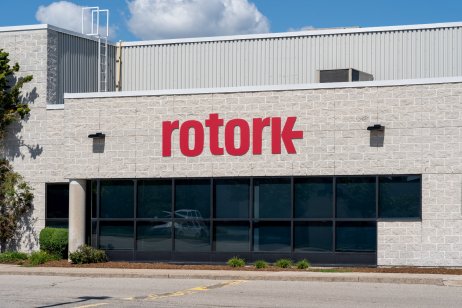 Shares of the Britain-based manufacturer of industrial flow control equipment Rotork (ROR) rose this morning buoyed by a JPMorgan stock outlook lift to 'overweight' from 'neutral', as reported by Morningstar.
JPMorgan's price target is now 395p a share for the company listed on London Stock Exchange.
Shares of the FTSE 250 player opened at 355p and climbed to 364.40p and by mid-morning, they were sitting at 357p. Shares of Rotork have gone up 19.24% in the last 12 months.
Trade disruption caution
Last month, Germany based investment bank Berenberg lowered its target price on the valves–to-fluid systems manufacturer following a cautious trading update on full-year revenues. Berenberg had clipped their target price from 425p to 410p.
"We anticipate the supply chain disruption currently being experienced will continue at least in the near term," said Rotork in their 18 November trading update. "As a result, we expect second-half revenue to be similar to the first half with adjusted operating margins slightly ahead of the first half. We anticipate entering 2022 with a record year-end order book."
Like other industrial players, Rotork had to manage component and raw material shortages. While the worst is thought to be over, the Omicron variant could still cause more pandemic disruption.
Rotork publishes 2021 full-year results on 1 March 2022. Its 2020 revenues came in at £604.54m ($802.53m) and operating profits stood at £122.57m.
Read more: OPEC+ members approve production increase for January