Brent crude falls below $80 on talk of US reserve release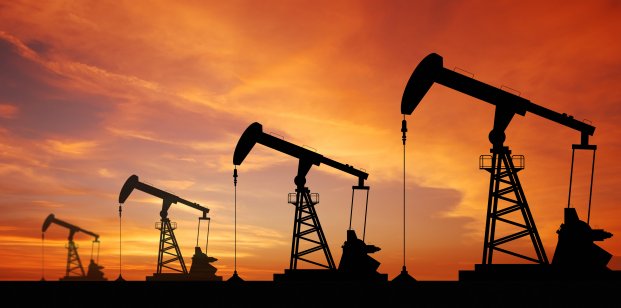 Brent crude, the European benchmark oil futures price, dropped below $80 a barrel on Thursday, hitting its lowest point in six weeks after reports of US-China talks on a potential co-ordinated effort to release strategic reserves to help lower prices.
Since hitting a three-year high of $86.70 a barrel just over three weeks ago, Brent crude has fallen by 8% and was standing at $79.52 a barrel in London trading on Thursday morning – a fall of 1% on the day. The US benchmark Nymex West Texas Intermediate was down by 1.2% at $76.58.
Energy inflation concerns
Prices have been broadly falling since hitting multi-year highs in October, as fears over the inflationary impact of high energy prices have undermined investor confidence in continuing to push prices higher.
On Wednesday, oil prices fell sharply after it was reported by several media sources that during a virtual meeting between US president Joe Biden and China's Xi Jinping, the two leaders discussed releasing strategic oil reserves to help lower global prices.
"The catalyst for the move appears to be growing expectations of a release from the US Strategic Petroleum Reserve," said Warren Patterson, head of commodities strategy at ING in an article about commodities.
He added: "At the same time, reports that President Biden asked President Xi for China to tap its oil reserves, have meant the potential for a co-ordinated release, along with other key consumers."
Multilateral reserve release
The South China Morning Post cited a "person familiar with the matter" who claimed the energy departments from both sides were negotiating the details, adding that while China was open to a multilateral oil reserve release, it hadn't yet committed to specific measures.
The US has struggled to raise its oil output in recent months – even as rising prices make it more profitable for shale oil producers to ramp up production. This has led President Biden to call on OPEC+ to speed up its production – saying, two weeks ago, that the international cartel's refusal to increase output was imperilling the global economic recovery.
"The reality is that OPEC+ can afford to drag its feet for now. That's because, whereas in the past when the group would have worried about a loss of market share, other non-OPEC+ producers – most notably in the US – are also struggling to raise output," said Caroline Bain, chief commodities economist at Capital Economics.
Read more: Oil prices slump as supplies grow less than expected