Brazil's Nubank (NU) stock price jumps 18% after US IPO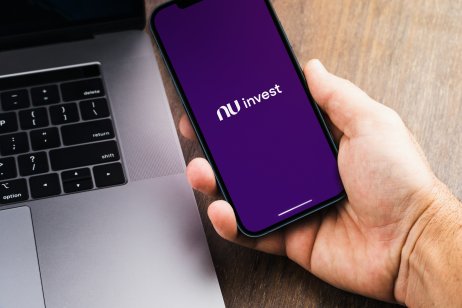 Latin America's largest fintech bank Nu Holdings Inc., better known as Nubank, made its debut on the New York Stock Exchange Thursday after raising $2.6bn (£2.2bn) during its initial public offering earlier this month.
Its stock shot up from an opening of $9 to $10.63 per share within minutes for more than an 18% gain by 1:30 p.m. EDT (UTC-5).
The IPO was watched closely by Wall Street and IBOV to see if US investors have an interest in fintech startups, especially in developing markets. After the IPO, the Brazil-headquartered financial company is valued around $41.48bn.
Fintech is an emerging industry that uses technology to improve activities in finance. The use of smartphones for mobile banking, investing, borrowing services and cryptocurrency are examples of technologies aiming to make financial services more accessible to the general public.
Competition for traditional banks
Analysts said the successful debut could now lead to several other startups in Latin America going public. The successful offering also underscores how fintechs are now competition for traditional brick-and-mortar banks in the Latin America banking sector.
Nubank sold 289.15 million shares during the IPO, which priced in the upper range of $9 for Class-A stock.
Its stock's ticker is NU.
Slacked expectation
Last week, Nubank, which has 48 million clients in Brazil, Colombia and Mexico, trimmed about 20% of its IPO valuation while investors worried about weak demand and about unprofitable fintech companies. Its initial IPO valuation was $50bn.
At the same time, fintech received an infusion of $1.3bn from existing investors Sequoia and Tiger Global Management and attracted Japan's SoftBank Latin America Funds. In June, Berkshire Hathaway invested $500 million in Nu Holdings Inc.
Morgan Stanley, Goldman Sachs, Citigroup and NuInvest were the global bookmakers for the IPO.
Nubank went public when investors appeared disdainful towards recent IPO stocks, as the Renaissance IPO ETF has tumbled 12.2% over the past three months while the S&P 500 gained 4.6%.
Read more: Brazil's Nubank downsizes IPO on tech stock slump