Brazil issues rate hike to fight inflation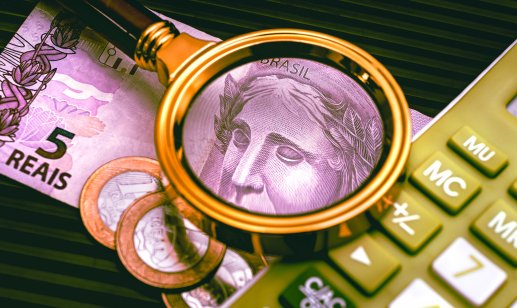 The Brazilian real slid against foreign currencies Thursday afternoon, a day after the country's central bank voted on increasing the interest rate for the third time in 12 months.
At 1:30 pm EDT (UTC-5) the real was losing value after seeing gains on Wednesday before the central bank decided to raise the county's interest rate by 0.75 percentage points. Against the US dollar the currency lost 0.77%, trading at $1 to R$5.60.
It continued to lose against the British pound, dropping 1.17%, while losing 0.63 to the euro. To the Japanese yen, the real lost 1.22% on Thursday afternoon.
Interest rates
By raising rates, the country's central bank lifted the Selic benchmark lending rate to 9.25% from an all-time low of 2%, set in 2020, hoping to shore up the nation's economy during the pandemic, which hit Brazil especially hard. The South American country has reported more than 22 million cases and 600,000 deaths.
The bank's board unanimously decided to increase the Selic rate to, according to the central bank, hoping to contain the country's growing inflation.
The Selic interest rate is the monetary policy interest rate, such as the key tool used by the Central Bank of Brazil in the implementation of the monetary policy.
The increase was needed to keep inflation in check, economists told state-run TV Brazil, which has crippled the country economically in the past.
Members of the central bank's monetary-policy committee said in a statement the baseline situation "indicates, as appropriate, a normalisation of the policy rate to a level considered neutral." The statement said the interest rate increase "adjustment is necessary to mitigate the dissemination of the temporary shock of inflation."
Consumer prices
Brazil officially entered inflation territory last year while combating Covid. President Jair Bolsonaro promised additional stimulus cheques to households to offset price increases, but months later, those cheques aren't in the mail.
According to Brazilian news outlets, consumer prices started to rise rapidly in November and December of 2020. First, food prices jumped due to the popularity of Brazilian beef, soybeans and agriculture outside the country. Then fuel prices added pressure to already tight budgets. Now, higher power prices have pushed inflation to an even higher level.
Roberto Secemski, a Barclays economist, said consumer prices are "worst than at (the central bank's) meeting in May and inflation forecasts continue to be revised up."
Missed targets
The banks forecast a 3.75% inflation rate for 2021, with a tolerance range of 1.5 percentage points in both directions. The county's main measure of inflation first rose past the upper limit during the first quarter and its annual inflation rate surpassed 8% in May, according to various media outlets.
Read more: Lithium boom takes shape in Latin America