Braze (BRZE) surges 43% higher in Nasdaq debut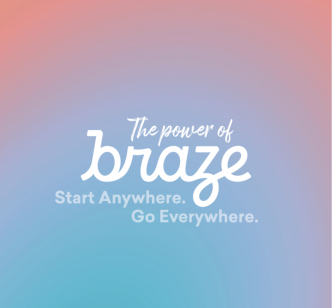 Customer engagement software company Braze is trading up more than 43% in its Nasdaq debut on Wednesday.
The software-as-a-service company raised around $520m (£385.38m) by selling eight million shares at a price of $65 per share, which was above its target range of $55–$60 per share.
Upon its debut, shares immediately began trading at around $87 each. Throughout the day, the price shot even higher to close at $93.39 per share.
What does Braze do?
Braze works with brands to help them digest their customer data in a more "human-like" way that doesn't keep customer data in silos, so that each channel is aware of activity occurring within the system, the company explains in its IPO prospectus.
The company already boasts a portfolio of 1,119 customers as of the end of July including Etsy, Dominos and HBO, up from 890 customers at the start of the year.
The platform enables interactions with 3.3 billion monthly active users on in-app channels or outside third-party communication platforms, up from 2.3 billion over the same seven-month period.
Financial outlook
Braze increased revenue by 53% year over year to $103.6 million for the six-month period ended 31 July up from $67.9m over the comparable period the year prior.
The company reported net losses of $25.8m for the six-month period this year up from $12.4m over the comparable period last year.
Cash flow was also in the negative as the company burned through $10.3m in the first half of the year up from a $3m cash burn in the first half of 2020.
Read more: Freshworks sets sights on Salesforce in IPO filing