Bottomline Technologies (EPAY) stock climbs 15% on PE deal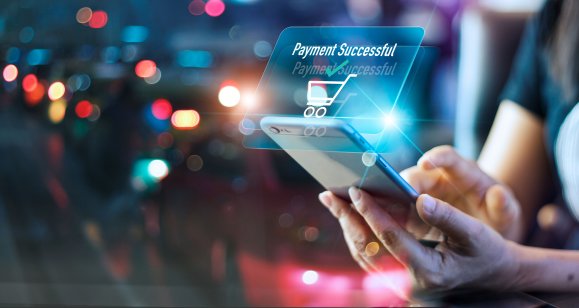 Payments company Bottomline Technologies announced on Friday that it is set to be acquired by private equity firm Thoma Bravo in a $2.6bn deal that will take the company private by the second quarter of 2022.
Shareholders of Bottomline Technologies, which provides financial technology for complex business payments, will receive $57 per share representing a 41% premium above the company's 30-day volume-weighted average price as of 19 October.
Bottomline Technologies, under the ticker EPAY, shot up as much as 15% to a new 52-week high of $56.38 per share on Friday. The company's stock is expected to be delisted in the second quarter of 2022.
Changing board
The company appeared to be moving in this privatisation direction back in October when activist shareholders Clearfield Capital Management and Sachem Head Capital Management helped name three new board members.
"The Bottomline board of directors regularly evaluates opportunities to enhance shareholder value," Joe Mullen, chair of the Bottomline board, said in a press release. "Following a thorough process to review strategic alternatives, we are confident that this transaction with Thoma Bravo provides a compelling opportunity to deliver immediate and certain cash value at a meaningful premium to Bottomline shareholders, as well as significant long-term benefits for customers, channel partners and employees".
Thoma Bravo's portfolio includes more than 50 companies specialising in financial technology and cyber security that generate over $21bn of revenue annually, according to the company's website.
"As the digital transformation of business accelerates, we see tremendous opportunity for Bottomline to continue capitalising on its unique position, particularly in the large and growing (business-to-business) payments market, and successfully deliver its diverse portfolio of products that intelligently digitise the way businesses pay and get paid," said Holden Spaht, a managing partner at Thoma Bravo.
What is your sentiment on SQ?
Vote to see Traders sentiment!
Payments sector
Many companies that are delisted and sold to private equity later go public again through another initial public offering or, more often, they are sold to a public company at a premium.
Companies in the payments sector have quickly consolidated in recent years.
For example, in August, Square (now a division of the newly named Block) announced plans to acquire competing payments company Afterpay in a $29bn deal. PayPal, Mastercard and SpotOn have all made deals in recent months as well.
In 2019, legacy payments providers made massive sector-changing moves including Fidelity Information Services' (FIS) acquisition of Worldpay for $35bn and Global Payments' purchase of Total System Services for $21.5bn.
Read more: Square (SQ) changes name to Block; delays Afterpay merger vote