Bold store heists put retailer profits under gun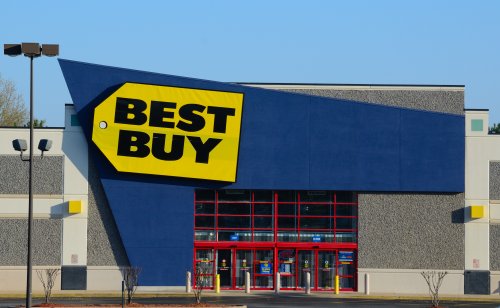 A rash of brazen armed store heists in the US is putting corporate bottom lines under the gun, as police struggle to find culprits and merchants watch for signs of trouble during the start to the year's busiest shopping season.
Black Friday and Cyber Monday shoppers are braced for possible repeats of the large-scale looting in the past week in areas including San Francisco Bay, Los Angeles and suburban Chicago. Police cruisers and armed foot patrols are being seen stationed outside shopping malls and other businesses.
'Make an example' of culprits
California governor Gavin Newsom called for tougher penalties for perpetrators, while nearly all Bay Area County district attorneys promised to deliver tougher treatment for retail thieves. "We need to make an example out of these folks," Newsom said.
"They're not just stealing people's products and impacting their livelihoods. They're stealing a sense of place and confidence, and that's why you got to get serious about it."
This week, Best Buy (NYSE: BBY) CEO Corie Barry pointed to mounting organised thefts, particularly in northern California, as having a detrimental impact on the company's bottom line and that of other retailers.
'It's traumatising': Best Buy CEO
"We are seeing more and more particularly organised retail crime," Barry said during a Q3 call with analysts. "You can see that pressure in our financials, and more importantly, frankly, you can see that pressure with our associates. It's traumatising."
The electronics retailer beat out financial expectations for Q3 profits and sales, though its gross margin measure of profitability took hits from Covid and supply chain fallout, Barry said. Shares of the company fell about 12% in trading after the company topped profit and revenue forecasts on Tuesday.
According to Newsom, California's Organized Retail Crime Task Force, founded in 2019, has conducted 773 investigations leading to the arrest of 240 individuals and more than $18.9m (£14.18m) in stolen merchandise recovered.
Dozens of culprits fled to waiting vehicles
One of the most notorious recent robberies was in Walnut Creek near San Francisco, where police said about 80 people barged into the Nordstrom store Saturday about 9 pm and fled with armloads of unpaid merchandise. Three employees were injured in the melee as culprits fled to two dozen vehicles waiting outside.
Bystander videos on social media showed the chaos. Another crime video posted by police showed thieves smashing open a glass display case on 15 November at a jewellery store in Concord, California, and fleeing with thousands of dollars in goods.
Other US retail giants targetted last week include Bloomingdale's, Hermes, Armani, Burberry and Yves Saint Laurent.
On Wednesday, nearly all Bay Area County district attorneys, including Santa Clara County District Attorney Jeff Rosen, announced they would work together to hand down harsher punishments against suspects who are caught robbing retail stores. He said two suspects are charged with grand theft and burglary in connection with perfume and cologne thefts from malls in South San Jose.
Read more: Redfin says US house prices have hit all-time high