BoA: Stablecoins are now a systematically important asset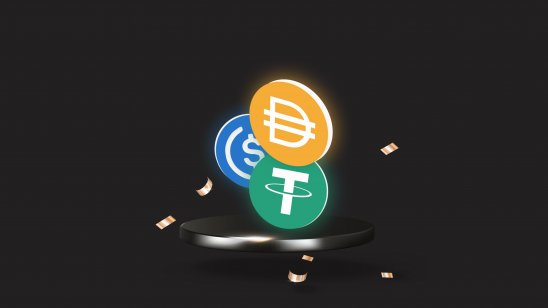 Bank of America described stablecoins as a "systematically important asset" in a note published on Tuesday.
The report follows a US Treasury publication earlier this month about the impact stablecoins can have on the global financial system. The publication called for regulators to "quickly" draft new rules that ensure the assets remain safe.
Since stablecoins like Tether first appeared in 2014, their overall market value has grown to more than $141bn (£105.37bn) with a quarterly transaction volume nearing $1tn, the note says.
What are stablecoins?
Stablecoins are cryptocurrency assets that maintain a stable price. For example, the Tether Foundation reserves $1 for every $1 invested in its namesake token, Tether.
Other examples of stablecoins include PAX and USD Coin. PAX's value is tied to natural resources like gold while USD Coin is tied to the price of the US dollar in the forex market.
According to research from Bitstamp and Coin Metrics, the supply of stablecoins has steadily increased alongside Bitcoin's per-unit price with many of the new coins backed by exchanges and large institutional firms.
And the research shows that stablecoins can be a lucrative business for sell-side organisations. The report says the pegged-price nature of stablecoins arbitrage opportunities for suppliers who can make massive profits from printing new coins when high demand pushed a stablecoin's price above its value.
Stablecoin operations
There are several companies that are building out cryptocurrency and stablecoin operations. For example, Visa has partnered with Ripple to improve the asset's processing power and has partnered with Coinbase to issue the exchange's namesake debit card.
Mastercard and Western Union have also begun adding cryptocurrency wings to their operations. Mastercard now has a cryptocurrency research team while Western Union allows its customers to transfer cryptocurrencies.
Bank of America said in its research note that these companies stand to benefit from the increasing demand for stablecoins and rated each stock as a "Buy".
Visa's stock ended Tuesday up 1.49% to $198.49 per share. Mastercard's stock was up 2.4% to $329 while Western Union lost 0.65% to $16.90 per share.
Read more: Can Diem become mainstream after delays and privacy issues?