Blink Charging (BLNK) pops on record earnings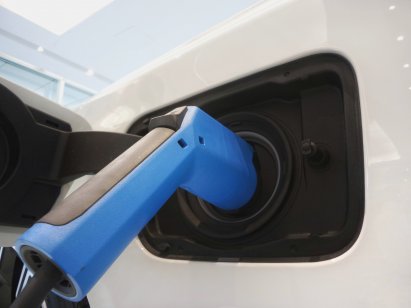 Shares of Blink Charging, an electric vehicle charging equipment provider, popped more than 6% to $37.35 after the markets closed on Thursday after the company posted record third-quarter earnings.

Over the last six months, shares have gained more than $6.76, a 23% increase.
Earnings details
According to the Miami Beach, Florida-based company's earnings statement, Blink (BLNK) earned $6.04m in revenue with more than $4.8m coming from its product division.

This revenue total accounts for a 607% increase over last year, the company said.

Service revenue totaled $1.2m, a 425% increase from Q3 2020.

Net loss for the the quarter was $15.3m, or 36 cents per diluted share.

Adjusted EBITDA for the quarter was a net loss of $8.4m compared to a loss of $3.7m last year.

Six analysts at Yahoo Finance had projected the company to bring in $4.68m on revenue and produce a net EPS loss of 29 cents.
Expansion
Blink was able to expand its offerings in important markets during the third quarter as well.

For example, it deployed the first 16 Blink chargers in Virginia, Maryland and Washington DC.

It also partnered with San Antonio, Texas to deploy more than 200 charging stations across the city.

Blink also expanded its partnership with Los Angeles to increase its charger stock by nearly 300 units, bringing the city's total up to 500 units.
Outlook
Looking ahead to the fourth quarter, Michael Farkas, Blink's CEO, said the company is planning to continue the momentum it build during Q3.

"This is an exciting time for Blink as the transition to EV use gains traction, driven by environmental concerns and legislative directives, Farkas said. "We are well-positioned to play a critical role in the establishment of convenient, reliable EV infrastructure."