Blackberry beats per-share, revenue estimates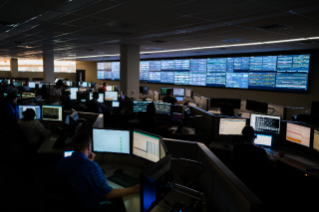 Blackberry traded higher in after-market trading Tuesday, after topping analyst expectations with a narrower-than expected per-share loss on higher-than-expected revenue in its fiscal fourth quarter 2022.
After the market close, Blackberry reported a $24m net loss, or $0.05 per share, on $184m in revenue, versus estimates of a $0.07 per-share loss on $176.6m in revenue.
Blackberry stock moved higher after the earnings announcement, reaching $9.53 per share, up 3% from Tuesday's $9.25 closing share price. Blackberry trades over the NYSE under the ticker BB.
"This quarter BlackBerry delivered solid sequential billings and revenue growth for both the IoT and Cybersecurity businesses, beating expectations for the second consecutive quarter," said Blackberry CEO John Chen in a prepared statement. "We also beat expectations on earnings, despite the ongoing investment to drive future top-line growth."
Strong demand for IoT QNS software
The bulk of Blackberry's revenue was in its cybersecurity unit, which accounted for $128m of the total quarterly revenue, with $43m coming from the internet of things (IoT) QNX operating system operations. Licensing agreements made up the remaining $13m in quarterly revenue.
In the follow-up conference call, Chen reported strong demand for the company's IoT QNX software, adding "demand is so strong we are expanding the business services QNX unit."
Chen cited a multi-year agreement with automaker BMW for its QNX operating system for automated driving functions and Blackberry will look to add new agreements with auto original equipment manufacturers (OEM) in the coming year.
At the Consumer Electronics Show in Las Vegas next month, Blackberry's focus will be on its IoT QNX product, Chen added.
4Q 2022 guidance
Looking ahead, Blackberry expects fourth-quarter 2022 revenue to total between $175m to $200m, dependent on Blackberry's ability to close the sale of certain intellectual property (IP) assets.
Operation revenue forecast breakdowns are an expected 16.3% to 27.9% increase in quarterly revenue for Blackberry's IoT QNX unit to a $50m to $55m range. Blackberry's cybersecurity unit revenue is expected to fall in a 2.34% contraction to a 5.47% increase in revenues expected in a $125m to $150m range.
BlackBerry's licensing revenue could total $10m in the fourth quarter, assuming the completion of some IP rights. Should the sale fail to close in the fourth quarter, licensing revenue would be near zero/$0, Chen added.
Read more: Blackberry (BB) stock forecast: Can vehicle-based payments save the day?