Black Rifle partner Silverbox (SBEA) spikes on Rittenhouse news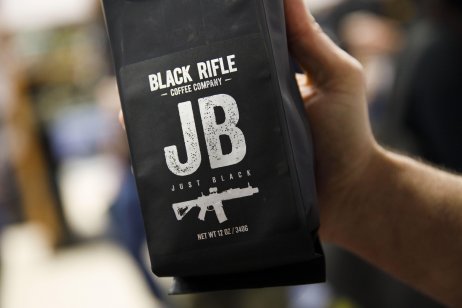 Shares of SPAC SilverBox Acquisition Merger spiked initially, but ended largely unchanged, after the Not Guilty verdict on Friday in the murder trial of a young man who was seen on social media wearing a T-shirt with the logo of Black Rifle Coffee Company, with which the SPAC is set to merge.
SilverBox stock moved higher from $10.09 per share to $10.22 per share immediately following the 1:15 pm EDT (UTC-5) verdict before falling into a range slightly over $10 per share.
A Kenosha, Wisconsin jury acquitted Kyle Rittenhouse of five counts relating from homicide to gun possession stemming from events that took place during protests in August 2020, following the murder of George Floyd.
The Salt Lake City, Utah-based Black Rifle Coffee announced it was merging with SilverBox to go public via a SPAC transaction on 2 November, sending SilverBox shares to a 52-week high of $15.75.
Black Rifle not associated with Rittenhouse
Black Rifle had disassociated itself from Rittenhouse, with Black Rifle CEO and founder Evan Hafer saying to Fox13 in Salt Lake City, "We do not support legal advocacy efforts. We do not sponsor, nor do we have a relationship with the 17-year-old facing charges in Kenosha, Wisconsin."
SilverBox shares spiked as much as 75% after announcing the Black Rifle Coffee acquisition on 2 November, in part due to its perceived association with Rittenhouse, who was photographed wearing a Black Rifle Coffee t-shirt.
Rittenhouse acquitted
Rittenhouse was accused of two counts of homicide, one count of attempted homicide and reckless endangerment after shooting three men during a civil unrest event in the summer of 2020.
A jury acquitted him on Friday following a trial in which he argued that he had acted in self-defence. A possession of a deadly weapon charge was dismissed earlier this week by Judge Bruce Schroeder.
Read more: Black Rifle Coffee merger sends SilverBox shares up 74%