Bitcoin price prediction 2020: how high will BTC go?
Subscribe to Weekly Highlights
The major market events for the week ahead right in your inbox.
Subscribe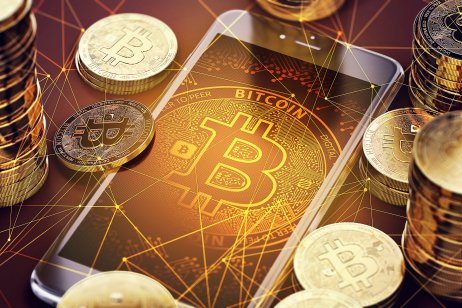 Content
The summer is over, but Bitcoin (BTC) could become increasingly hot. Some experts believe that its current record high – $19,783 in December 2017 – could have been a drop in the bucket and predict Bitcoin will go up to $50,000 by 2021. The year 2020 will be of utmost importance for Bitcoin. A lot is bound to happen, starting with a long-awaited Bitcoin block halving.
Bitcoin expectations: Indian Summer 2019
According to the latest Bitcoin price news, October 2019 may turn out to become really favourable time for the crypto, as two ETF applications are reviewed by SEC. Moreover, the Bitcoin community is enthused by the official launch for Bakkt – a Bitcoin futures platform – which finally happened on September 23rd 2019.
The Bakkt Warehouse launch was postponed several times this year the year. Within 48 hours of its official announcement Bitcoin, nicknamed the 'king coin', surged by more than 10%, resulting in a $400 price increase. However, after the launch, a new platform for institutional investors saw lower than expected volumes, which sparked the Bitcoin's most recent sell-off.
Still, people expect that Bakkt will become a catalyst to propel BTC back to its glory days. There are several reasons to believe that Bakkt will bring wonders to Bitcoin. In fact, it's the first futures platform, which may drive liquidity for Bitcoin market.
Offering futures contracts physically delivered with Bitcoin, the service will contribute greatly to further adoption of Bitcoin inside the traditional financial system. Bakkt is backed by the Intercontinental Exchange (the ICE) and thus stands a good chance at becoming the go-to trustworthy crypto futures platform.
What is your sentiment on EBAY?
Vote to see Traders sentiment!
Bitcoin forecast 2020: big institutional investors entering the cryptomarket
The unregulated nature of cryptomarket may be a significant reason why its growth is still suppressed. Although Bitcoin offers outstanding Return on Investment (ROI) rates, many institutional investors are still worried about the reliability of stepping into the unregulated territory.
With the official launch of the federally approved regulated platform, it's more than likely that big movers will join the crypto market, driving Bitcoin adoption and good sentiment.
It looks like Bitcoin is still at the early adoption phase, with only a small portion of investors deeply involved in the market. The major goal now is to attract larger mainstream audience. The creation of a regulatory framework to protect users and provide confidence in financial instruments, such as crypto-assets ETFs, could prove useful.
Regulation might help to eliminate the risk of bad practice in the industry and could eventually bring more institutional investors to the market.
Bitcoin prediction 2020: Technological advancements
Bitcoin's further success could also be aided by technological advancements. For now, it is still considered too expensive and slow to use Bitcoin as an effective alternative to traditional payment systems like Visa.
However, developers are working on Lightning Network technology, which aims to reduce the cost and time of Bitcoin payments.
Under the new system, Bitcoin transactions are supposed to take seconds at low fees. It will make Bitcoin attractive for both consumers and retailers, particularly in e-commerce. In this way it could become similar to PayPal as a favoured payment method on eBay or Amazon.
BTC prediction 2020: Bitcoin block halving
A Bitcoin block halving is anticipated for May 2020. This event may also have a significant effect on the Bitcoin price, strengthening the common view that 2020 might be a record-breaking year.
We are all aware of the fact that Bitcoin is not created endlessly – there may be only 21 million Bitcoin mined in aggregate. The reward for Bitcoin mining is halved every 210,000 blocks. At the very start, miners earned 50 Bitcoin per block mined, four years later the reward was halved to 25 Bitcoin. Today, they get 12.5 Bitcoin for one block.
In May 2020, the reward will halve again to 6,25 BTC. Therefore, the number of new Bitcoin entering the market will decrease. The demand for Bitcoin is forecasted to increase, but the supply can't surge in line with it. When the demand exceeds the supply, the Bitcoin value will increase.
Some traders share a view that Bitcoin halving directly influences its price. For example, the first Bitcoin halving occurred in 2012. One year later, Bitcoin climbed its peak. In 2017 the situation repeated, just a year after the second halving in 2016.

How to explain it? The majority of the 1,800 Bitcoin mined every day are sold by miners directly, as they try to cover the energy costs. After the reward is halved, Bitcoin offering decreases, which may positively influence the BTC price.
Bitcoin price prediction: how much will bitcoin be worth in 2020?
2019 has been a relatively great year for Bitcoin and its major peers. However, by the end of September the cryptomarket has made a U-turn within a 24-hour period. Bitcoin (BTC) has collapsed under $9,000, losing more than 15% in an hour during a mysterious rapid market crash.
Things have been tough enough for Bitcoin, but the altcoins from the list of top 20 cryptocurrencies suffered even worse. Altcoins were bleeding heavily with top-traded cryptocurrencies, including Ethereum (ETH), Ripple (XRP), Litecoin (LTC), Bitcoin Cash (BCH), EOS and others experiencing double-digit losses. The total cryptomarket capitalisation has dropped by $10 billion to around $250 billion.

The sudden crash was presumably caused by a number of technical issues, but analysts still believe that the BTC value will continue to grow. Despite the fact that now Bitcoin is traded below $8,000 it could become an attractive investment opportunity for those who want to buy the dip. At the time of writing Bitcoin was priced at $7,822.
Even though Bitcoin has always experienced frequent price fluctuations, this time the majority of experts share the common view that the cryptocurrency will soar up. Bitcoin's expected value in 2020 and five years ahead may eventually reach an all-time high of $50,000.
Bitcoin is still the cryptomarket leader, maintaining its #1 position for years. According to its current performance, BTC may supposedly reach $23,500 mark by the end of the year. Currently, it experiences a steady bull run, attracting numerous traders and investors on a daily basis. And the more the trading, the higher the price. Bitcoin price 2020 is forecasted to range from $25,000 and the beginning to $33,000 at the end of the year.
2020 may become a year of optimism not only for Bitcoin, but also for all the major cryptocurrencies as central banks and governments are willing to embrace cryptos, hence driving the demand from big institutional investments.
According to the latest Bitcoin projections, the cryptocurrency is expected to reach its new all-time high of $50,000 by 2025.