Bitcoin moves off 24-hour high as SEC denies spot-price ETF listing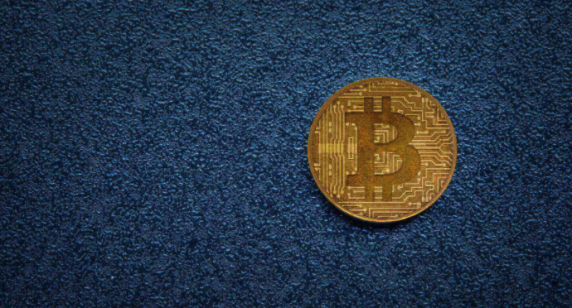 The US Securities and Exchange Commission (SEC) rejected a request to list a proposed spot-price Bitcoin-indexed ETF over the Cboe BZX Exchange.
The regulatory agency said its decision is due to the lack of an "adequate surveillance-sharing agreement with a regulated market of significant size relating to the underlying or reference bitcoin assets."
The ETF in question is VanEck Bitcoin Trust, which Cboe petitioned on 1 March to amend its rules allowing a Commodities-Based Shares Trust to trade under BZX Rule 14.11( e )(4). New York-based VanEck refiled its registration statement with the SEC, proposing a new effective date of 1 February 2022.
"The Commission concludes that BZX has not met its burden under the Exchange Act and the Commission's Rules of Practice to demonstrate that its proposal is consistent with the requirements of Exchange Act Section 6(b)(5), in particular, the requirement that the rules of a national securities exchange be 'designed to prevent fraudulent and manipulative acts and practices' and 'to protect investors and the public interest,'" the SEC said in its decision.
Bitcoin falls after SEC ruling
Bitcoin fell slightly to $64,062 shortly after the announcement, according to Coinbase, down 2.08% from its 24-hour high of $65,422 seen overnight Thursday.
Despite having recently cleared the way for Bitcoin-futures indexed products to trade, the SEC remains uniquely concerned over the unregulated status of the exchanges Bitcoin trades on.
"Commodity-trust (ETFs) approved to date for listing and trading, have in every case at least one significant, regulated market for trading futures on the underlying commodity – whether gold, silver, platinum, palladium, or copper – and the (ETF) listing exchange has entered into surveillance-sharing agreements with…that market."
What is your sentiment on BTC/USD?
Vote to see Traders sentiment!
Minimum standards
The SEC explained the minimum standard protocols in place for an exchange "to have the ability to obtain information necessary to detect, investigate, and deter fraud and market manipulation, as well as violations of exchange rules."
Additionally, a listing exchange must "provide a necessary deterrent to manipulation because they facilitate the availability of information needed to fully investigate a manipulation if it were to occur."
Door not closed
The SEC did not close the door on future Bitcoin spot-price indexed funds from receiving approval due to a lack of a surveillance-sharing agreement.
"The (SEC) has agreed that, if a listing exchange could establish that the underlying market inherently possesses a unique resistance to manipulation beyond the protections that are utilised by traditional commodity or securities markets, it would not necessarily need to enter into a surveillance-sharing agreement with a regulated significant market," the SEC added.
Read more: Proshares files to become first bitcoin ETF on NYSE