Bill Ackman restructures Universal Music deal due to regulator concerns
Subscribe to Weekly Highlights
The major market events for the week ahead right in your inbox.
Subscribe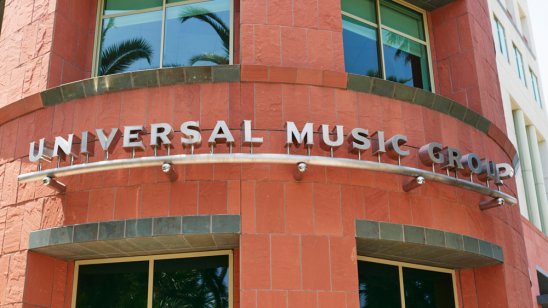 Content
Bill Ackmans's Pershing Square has decided to restructure its deal to purchase Universal Music Group (UMG), after US regulators raised concerns.
In an announcement today, Ackman rejigged the deal, which would originally have cost $4bn and a 10% share in UMG.
Pershing agreed last month to buy the stake in UMG, which is the company behind well-known artists such as Taylor Swift, Ariana Grande and Alicia Keys. Pershing had originally agreed to buy the stake from Universal's owner, Vivendi and they planned to use a special purpose acquisition company called Pershing Square Tontine Holdings (also known as Spac).
Restructure of deal
But in a statement Ackman's company said they had "unanimously determined not to proceed" with the transaction as the Securities and Exchange Commission had found problems with the deal.
"Our decision to seek an alternative initial business combination (IBC) was driven by issues raised by the SEC with several elements of the proposed transaction – in particular, whether the structure of our IBC qualified under the NYSE rules," the statement read.
Pershing announced that since the transaction was announced its share price had fallen by 18%. The company said that while it believed shareholders recognized UMG's "extraordinary attributes" and "growth characteristics," it had underestimated the reaction that some shareholders would to the transactions complex structure.
"We also underestimated the transaction's potential impact on investors who are unable to hold foreign securities, who margin their shares, or who own call options on our stock," the statement read.
What is your sentiment on PSH?
Vote to see Traders sentiment!
Not giving up
However, Perishing has not given up yet. In the statement, the company said it had not left the deal table and planned to fulfil its commitment to Vivendi.
"Yet, despite the inability of PSTH to consummate the UMG transaction, our counterparty was not left at the altar. Pershing Square will be fulfilling PSTH's commitment to Vivendi. Pershing Square intends to be a long-term UMG shareholder, and will endeavour to work with UMG management to help create value for all stakeholders," the statement read.
Trade Pershing Square Holdings, Ltd. - PSH CFD
Read more: Pershing Square Tontine Holdings IPO: are you willing to write a blank check to Bill Ackman?