BHP merges its oil and gas business with Woodside Petroleum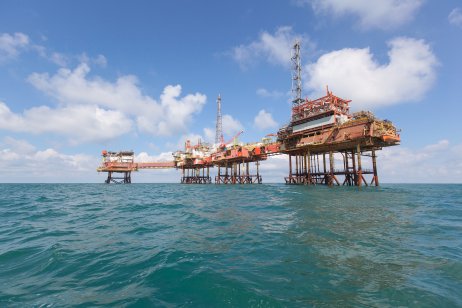 BHP Group and Woodside Petroleum announced on Monday that they have signed a binding share sales agreement (SSA) for the merger of BHP's oil and gas portfolio with Woodside.
Woodside will acquire the entire share capital of BHP Petroleum International in exchange for new Woodside shares with the merger expected to be completed in the second quarter of the 2022 calendar year, according to the statement.
The signing of the agreement follows the merger commitment deed announced on 17 August. The effective date of the merger would be 1 July 2021.
Largest listed energy firm in ASX
On completion, the merger will create a global top 10 independent energy company by production and the largest energy company listed on the Australian Securities Exchange (ASX).
"Merging our petroleum business with Woodside creates a large, more resilient company, better able to navigate the energy transition and grow value while doing so," said BHP CEO Mike Henry in the statement.
On completion of the merger, Woodside will issue new shares expected to comprise approximately 48% of all Woodside shares (on a post-issue basis) as consideration for the acquisition of BHP Petroleum.
Dual listing
Woodside will retain its primary listing on the ASX. The company is currently pursuing a secondary listing on the New York Stock Exchange through an American depository receipt arrangement, with a target of being active by completion.
Completion of the merger is subject to satisfaction or waiver of conditions precedent by 30 June 2022 or an agreed later date. Some of the conditions include approval by regulatory and competition authorities; approval by Woodside shareholders; and a report by independent experts appointed by Woodside that the merger is in the best interest of Woodside shareholders.
Woodside plans to hold a shareholder meeting to seek approval for the merger in the second quarter of 2022.
BHP petroleum business
BHP petroleum business has oil and gas assets in the US Gulf of Mexico, Australia, Trinidad and Tobago, and Algeria, and appraisal and exploration options in Mexico, Trinidad and Tobago, western US Gulf of Mexico, Eastern Canada, and Barbados.
BHP sells its crude oil and condensate, gas and natural gas liquids on the international spot market or domestic market. The total gross asset value of the BHP petroleum business as at 30 June 2021 was $15.4bn. It contributed $3.9bn to BHP group revenue and generated earnings before interest, taxes, depreciation, and amortisation of $2.3bn for the year ended 30 June 2021.
Read more: Shell sells £1.3bn stake in Australia's Woodside Petroleum