BHP iron ore output falls on maintenance, labour disruptions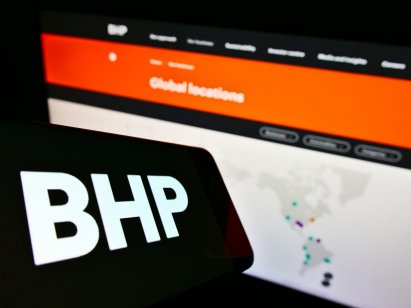 Global miner BHP Group saw iron ore, copper, coal, and nickel production drop in the September quarter due to maintenance works at mines and Covid-19-related disruptions.
The company said on Tuesday that quarterly iron ore production slipped 4% year-on-year hurt by temporary rail labour shortages due to border restriction rules in Australia.
However, BHP maintained its previously stated production and unit cost guidance for financial year 2022.
BHP shares down about 10% year to date
Australia-listed shares in BHP fell 1.8% to AUD38.5 on Tuesday. BHP shares wiped out 2021 gains in September following announcement of its exit from its dual primary listing in London and merger of its petroleum assets with Woodside Petroleum.
Weakness in iron ore demand outlook from the world's largest consumer of iron ore, China, weighed down stock prices of the miner further to a loss of about 10% for the year, as of last close.
China's pledge to cut its annual steel production, as a part of its carbon neutrality goal, and a downturn in its property market has caused iron ore prices to collapse about 50% from record highs hit earlier in May.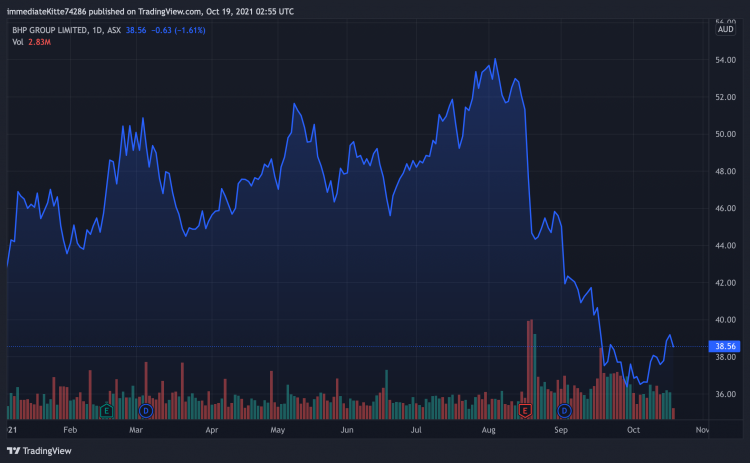 ASX-listed BHP Group share price movement in 2021 - Credit: TradingView
London exit expected in March quarter 2022
BHP on Tuesday said its exit from London and unification of corporate structure is expected to occur in the March 2022 quarter, if approved by the board.
Quarterly metallurgical coal production fell 9% from a year ago while energy coal production jumped 17% from a year ago, the company said.
Quarterly copper production fell 9% over the year while nickel production dropped 20% from a year ago. Petroleum production in the September quarter inched 3% higher year-on-year.
Read more: ASX-listed shares in BHP Group wipe out 2021 gains