Bharat Electronics (BEL) slides despite Airbus order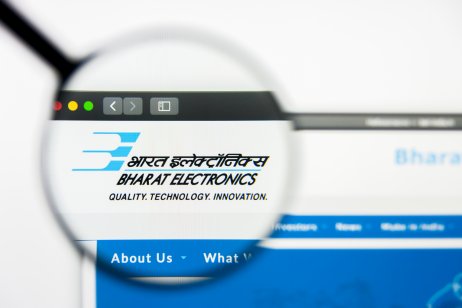 Shares in Indian defence products manufacturer Bharat Electronics (BEL) finished lower on Monday in spite of the company receiving its largest-ever export order.
The stock ended 2.8% lower at INR203 on the National Stock Exchange (NSE), even as the company said it will supply radar warning receivers and missile approach warning systems to Airbus SE, which is building military aircraft for the sub-continent.
Airbus awarded the contract to Bharat Electronics as part of an 'offset' commitment, per a 22 November stock market statement. Airbus is selling its C295 transport aircraft to the country's air force, and domestic rules mandate firms offering defence equipment to India to invest between 30% and 50% of the deal value in local manufacturing.
"The contract with Airbus Defence and Space is the biggest export order received till date," said Vinay Kumar Katyal, director of BEL's Bengaluru complex. "We are very happy to be part of the C295 program."
BEL has a market capitalisation of around INR491.8bn ($6.6bn) on the NSE, where its shares have shot up some 60% so far this year.
Major boost for India's defence industry
India is buying 56 C295 jets to replace its ageing AVRO cargo airplanes. Airbus will deliver the first 16 in a 'fly-away' condition from its final assembly line in Spain. The remainder will be manufactured and assembled locally by Tata Group firm Tata Advanced Systems (TASL), as part of an industrial partnership between the two companies, per a 24 September Airbus media statement.
The contract marks the first instance of an "Indian private company wholly manufacturing an aircraft" in the nation, TASL chief executive Sukaran Singh commented.
The deal will create 15,000 skilled direct jobs in India, in addition to 10,000 indirect positions, all over 10 years, according to Airbus defence and space chief executive Michael Schoellhorn.
Read more: Indian cancer care provider HCG's shares drop despite acquisition