Beyond Meat's (BYND) Q3: Meatless but hardly seamless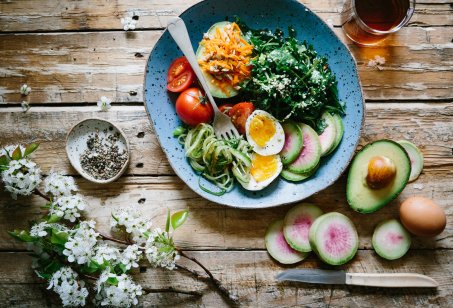 Vegetarian meat synthesiser Beyond Meat turned in a problem-plagued Q3 that, despite a revenue warning in late October, produced greater-than-expected losses and downward-adjusted guidance.
Beyond Meat (BYND) stock prices sank from $94.37 to a low of $77 on Thursday following Wednesday's after-market Q3 earnings report release, though the stock rebounded slightly before close. While international sales were up by more than 140% to produce an overall increase in revenue year over year, US sales flagged, declining by nearly 14%. Retail sales, the bulk of their operation, fell substantially, and foodservice revenue was also down. Operating losses were $54m (£40.4m), nearly triple 2020's Q3.
"Our third-quarter results reflect variability as we saw a decline from record net revenues just a quarter ago," CEO Ethan Brown said. "Despite current disruptions, we remain focused on rapidly advancing key building blocks of long-term growth."
Bumps in the road
Some of the company's issues were practically boilerplate: the delta variant, supply-chain disruptions, labour shortages, etc. Others, however, were unique to Beyond Meat and set it back perhaps more than anticipated.
Water damage due to extreme weather conditions in the Northeast spurred losses, as did some decline in healthy eating kicks among consumers. While Brown suggested roadblocks were temporary, one analyst suggested the light through the fog came toward the end of Brown's investor relations call.
"Management acknowledged at the end of the earnings call that most of its problems were driven by low demand, not by supply constraints," wrote JP Morgan's Ken Goldman, according to Barron's.
After downgrading the stock in September, JP Morgan significantly reduced its target price for Beyond Meat on Thursday, as did Credit Suisse. That was in step with concerns that Beyond Meat's figures were lagging beyond overall economic recovery and that the company may have prematurely reached market saturation in the US.
What is your sentiment on BYND?
Vote to see Traders sentiment!
Saving grace
Long-term, the vegetarian, vegan and flexitarian - those who oscillate between vegetarian and carnivorous eating habits - populations along with health, environmental and food shortage concerns all represent potential in the plant-based meat substitute sector. One study estimated that the $4.3bn (£3.2bn) market would nearly double in size between 2020 and 2025, and another suggested it could triple by 2027.

Where Beyond Meat fits into that environment long-term remains to be seen, but it has established itself as one of the more recognizable names alongside competitors like Impossible Foods.
One promising development is that the brand perhaps least associated with healthy eating, McDonald's (MCD CFD), has begun test marketing its McPlant burger, developed in conjunction with Beyond Meat, at eight stores in the US. Earlier this year, it had rolled out the vegetarian pseudo-burger in locations across Austria, Denmark, the Netherlands, Sweden and the UK.
The difference between stocks and CFDs

The main difference between CFD trading and stock trading is that you don't own the underlying stock when you trade on an individual stock CFD.

With CFDs, you never actually buy or sell the underlying asset that you've chosen to trade. You can still benefit if the market moves in your favour, or make a loss if it moves against you. However, with traditional stock trading you enter a contract to exchange the legal ownership of the individual shares for money, and you own this equity.

CFDs are leveraged products, which means that you only need to deposit a percentage of the full value of the CFD trade in order to open a position. But with traditional stock trading, you buy the shares for the full amount. In the UK, there is no stamp duty on CFD trading, but there is when you buy stocks.

CFDs attract overnight costs to hold the trades, (unless you use 1-1 leverage)

which makes them more suited to short-term trading opportunities. Stocks are more normally bought and held for longer. You might also pay a stockbroker commission or fees when buying and selling stocks.

| | |
| --- | --- |
| | ReplyReply to allForward |