Betting and gaming company 888 sells bingo business for $50m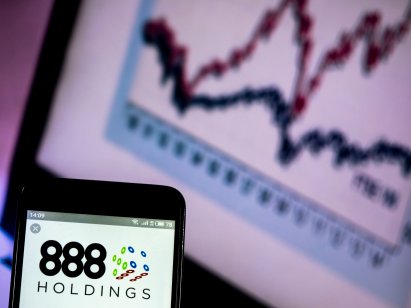 Online betting and gaming company 888 (LSE: 888) announced on Wednesday that it has reached an agreement to sell its entire business-to-consumer (B2C) and business-to-business (B2B) bingo operations to Saphalata Holdings, a member of the Broadway Gaming group.
The company said it sold its businesses for a consideration of $50m on a cash-free debt-free basis, including a potential earnout of up to $4m, based on achievement over six months of revenue-based performance criteria.
"Consideration will be paid in cash upon completion of the transaction, with the potential earnout payable within approximately six months thereafter. 888 has agreed to provide Broadway certain transitional services for a period of up to 12 months from completion, in accordance with an agreed fee schedule," 888 said in a statement.
Strategic growth
888 said it has a clear strategy to be a global leader in online betting and gaming, and as part of its strategic review, took the decision to sell the bingo business to improve its focus on its core platform.
The bingo business, which is substantially UK-based, generated revenue in 2020 of approximately $65m and earnings before interest, taxes, depreciation and amortisation (EBITDA) of $7.4m. The loss before tax in 2020 was $76.4m, including a goodwill impairment of $79.5m, it said. The value of the gross assets subject to the transaction, including the remaining goodwill, as set out in the 30 June 2021 balance sheet, was approximately $71m, 888 added.
The group said completion of the transaction is conditional upon, among other items, a reorganisation of the bingo business and the new structure receiving its own UK Gambling Commission licence.
"Completion is currently expected to occur during the second quarter of 2022," 888 said.
What is your sentiment on 888?
Vote to see Traders sentiment!
888 comments on deal
Itai Pazner, 888's chief executive, commented on the results.
"Following a strategic review, we have taken the decision to sell the bingo business. This strategic transaction will enable 888 to further increase its focus on its core platform and unified, scalable and proprietary technology, and grow our key product verticals of casino, sport and poker, as we continue in our mission to be one of the world's leading online betting and gaming businesses.
"The high-quality bingo business has been an important part of 888's history, and over many years we have developed an advanced B2B offering alongside a suite of popular consumer-facing brands. As part of an enlarged business, I am very confident that the future for the bingo business is bright. I would like to express my immense gratitude for all of the hard work of the team over the years," Pazner said.
Broadway Gaming on acquisition
David Butler, Broadway Gaming's chief executive, also commented on the deal.
"We are delighted to reach an agreement with 888 to acquire its bingo business and platform. By combining these with our existing business and brands, which include Butlers Bingo, we will be able to achieve an even stronger global footprint in key regulated bingo markets.
"We have worked intensively with the 888 group over the course of the last few months and have been very impressed by the quality of the bingo platform and product, the B2C and B2B businesses, its approach to safer gambling and player protection, and above all the management team," Butler said.
"We see significant further expansion opportunities in both the B2C and B2B segments, and are very excited about our plans for the future, as we work closely together to become the pre-eminent online bingo business globally," he added.
Oakvale Capital acted as financial adviser and Herzog Fox & Neeman acted as legal adviser to 888, while Finres acted as financial adviser and Wiggin acted as legal adviser to Broadway Gaming group, 888 said.
Shares in 888 were up 1% on Wednesday morning following the deal update.
Read more: Pressure mounts on Bank of England as inflation hits decade high of 5.1%