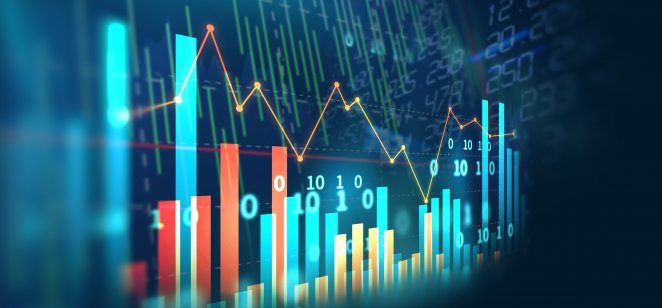 Stock market overview: the latest news and trends to consider
Stocks have been doing extremely well after bottoming in March. In the past three months, the Nasdaq 100 (US100) and S&P 500 (US500) have gained around 27 per cent and 15.80 per cent respectively, while the Dow Jones (US30) has erased most of the losses it made earlier this year.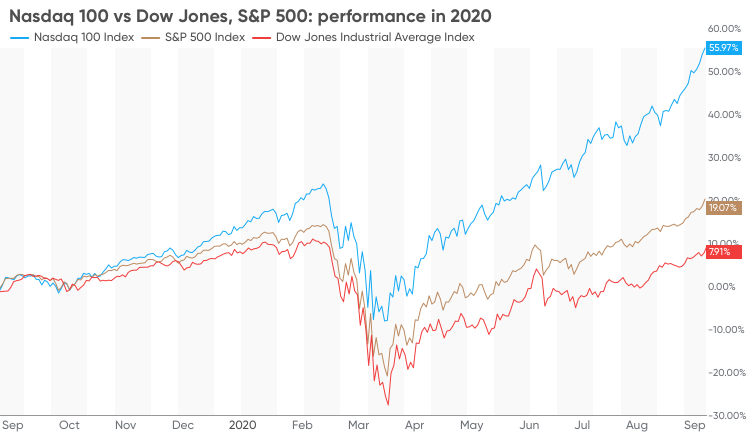 These gains have been driven by four main factors. First, Congress has passed a stimulus package worth more than $5trn and there are talks to implement another one. Second, the Federal Reserve has brought interest rates to a record low and is now implementing an open-ended quantitative easing programme. Historically, investors tend to move to equities during an expansionary environment.
Third, technology companies such as Apple (AAPL), Salesforce (CRM) and Microsoft (MSFT) released strong first- and second-quarter earnings results, boosting investor optimism. And last but not least, many believe that the coronavirus vaccine will be approved in the next few months, paving a way for even higher gains in the stock market.

In this article, we will look at the five best shares to invest in fall 2020.
Best shares to invest in today: five stocks that are poised to grow substantially
AT&T (T)
AT&T (T) has been a major loser this year. Its stock has dropped by more than 23 per cent, underperforming the overall stock market and its peer companies such as Comcast (CMCSA) and T-Mobile. This decline was caused by the disruption of its media business, which has seen falling advertisement rates. Besides, the company's tussle with Roku (ROKU) and Amazon (AMZN) about the distribution of its fledgeling HBO Max service has also added fuel to the fire. In addition, investors remain fearful about the company's $150bn debt load.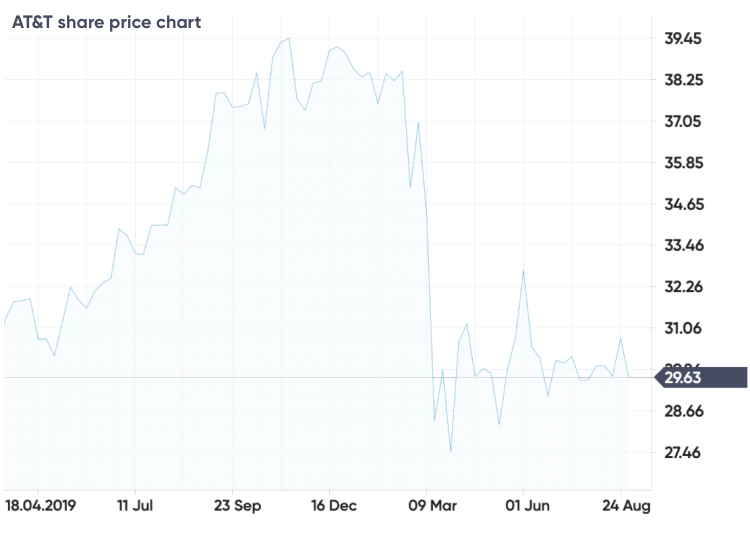 However, the stock has the potential to soar going forward.
First, according to WSJ, the firm is considering selling its DirecTV asset, which could fetch about $20bn. Second, the company has been shrinking its debt load. Third, it has an attractive dividend yield of about 7 per cent, which is above the average 2 per cent yield of the S&P 500. This dividend is backed by a stable credit rating from major agencies and a payout ratio of about 60 per cent.
Finally, AT&T's stock is relatively cheaper than its peers. It has a forward price-to-earnings ratio of 9.3, which is lower than Comcast and Verizon's 15 and 12, respectively. Its price-to-sales and EV-to-EBITDA ratios are also below its rivals.
Salesforce (CRM)
The technology sector has had some of the best stocks to invest in this year. The Salesforce (CRM) share price has soared by 66 per cent so far in 2020, outperforming the Fidelity Select ETF, which has gained only 40 per cent.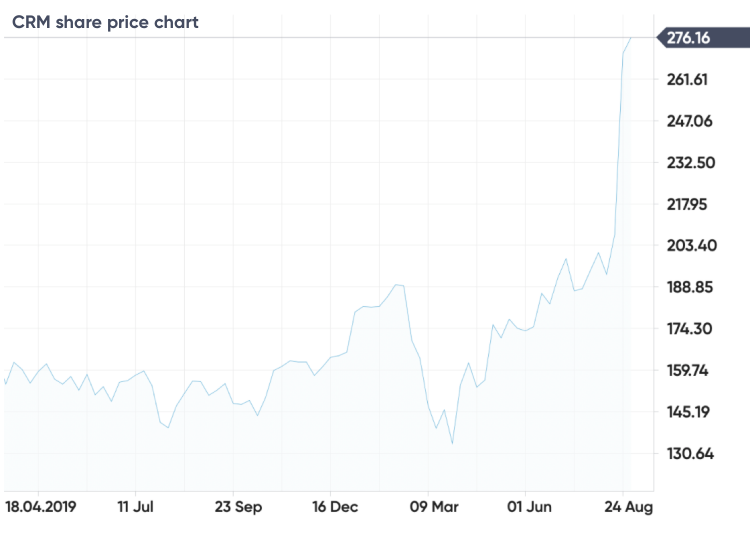 The company has benefited from stronger demand for its customer relations and marketing products. It became evident when the firm released strong revenues of more than $5.15bn and an operating margin of 20 per cent. Revenue rose by almost 30 per cent.
Besides, the company's inclusion into the prestigious Dow Jones Index has also helped to boost the value of CRM stock.
Salesforce is not a cheap stock to buy, especially when you look at popular ratios. It has a forward PE ratio of 72 and a price-to-sales ratio of 10. However, the company has the biggest market share in customer relations and is expanding its share in other sectors such as data science and e-commerce systems. It also has a strong balance sheet, with almost $9.28bn in cash and short-term investments.
Roku (ROKU)
Roku (ROKU) shares have been in an upward trend this year. The stock is trading at $172 per share, which is substantially higher than the year-to-date low of $63. The company is now valued at more than $20bn, making it more valuable than ViacomCBS, which has a market capitalisation of $17bn.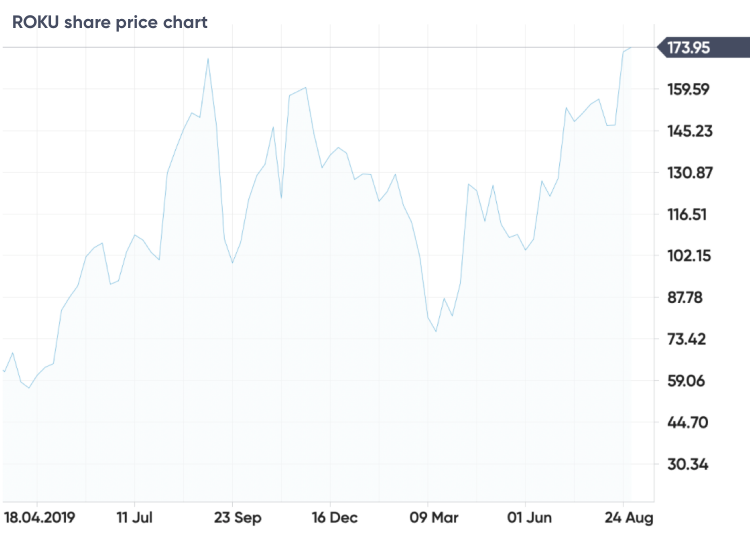 The firm has benefited from the stay-at-home mandates in the US, which led to increased demand for its products. In the most recent quarter, Roku's revenue rose by 42.3 per cent to $356m as the company added more than 3.2 million customers. It now has more than 42 million customers and it expects to continue this trend. Its platform revenue rose by 46 per cent to $244m while its monetised video ad impressions grew by 50 per cent.
Presently, like all fast-growing tech companies, Roku seems overvalued. Besides, it is a loss-making business that is expected to generate around $2.83bn in revenue in 2022. However, the firm still has several benefits that may help to sustain the stellar rise of its stock going forward.
Roku is the market leader in its industry, with the only major competitor being Amazon Fire. It also has a solid balance sheet, with more than $800m in cash and just $92m in long-term debt. Moreover, it is creating a TV operating system that is being embraced by millions of people in the US.
International Business Machines (IBM)
IBM (IBM) has a long history of underperformance. This year, its stock has dropped by more than 6.68 per cent while companies such as Microsoft (MSFT) and Oracle (ORCL) have skyrocketed by 45 per cent and 10 per cent respectively.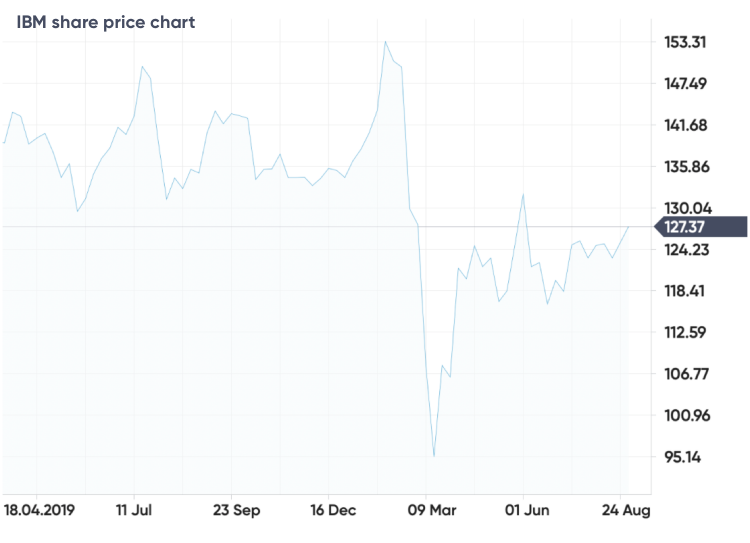 There are several reasons for this underperformance. The company was late to join cloud computing, an industry that is dominated by Microsoft and Amazon, while IBM's huge investments in cognitive computing are yet to pay off. Besides, the business has lower margins than its peer companies, partly because of the Global Technology Services segment.
Still, we believe that IBM is one of the top stocks to invest in. Why? First, the firm is a dividend aristocrat that has raised dividends for more than 25 years. This dividend is supported by strong free cash flow, high yield and payout ratio.
Second, while IBM has a lower market share in cloud computing, we believe that its market share will continue to grow driven by its strong share in open source. Finally, while IBM does have a high debt load, the current low-interest-rate environment makes the debt load sustainable.
Apple (AAPL)
Apple (AAPL) shares have been on a strong upward trend. At the time of writing, August 29, the stock was up by more than 50 per cent since the beginning of 2020, which has given the company a market capitalisation of more than $2trn. To be fair, this valuation seems a bit stretched considering that Apple has an annual net profit of about $55bn.
On July 30, Apple announced a four-for-one split of its common stock, which officially took place after the close of trading on Friday, August 28.
Still, we believe that the shares have more room to run thanks to the company's growing service segment. Apple expects the number of total subscribers to reach 600 million by the end of the year, with the work-from-home phenomenon leading to more demand for iPads and Macs. Moreover, the company has a strong balance sheet, with more than $93bn in cash.
Will the rally continue?
While many stocks have already been in a strong upward trend this year, we expect that the hike will continue, fuelled by low-interest rates and the expansionary policies of the Fed which confirmed that rates will remain at the current level for the next few years. This, together with the dry powder held by asset managers, will continue to boost stocks.
Therefore, we expect that quality companies, especially those operating in the technology sector, are the top shares to invest in for the remainder of 2020.