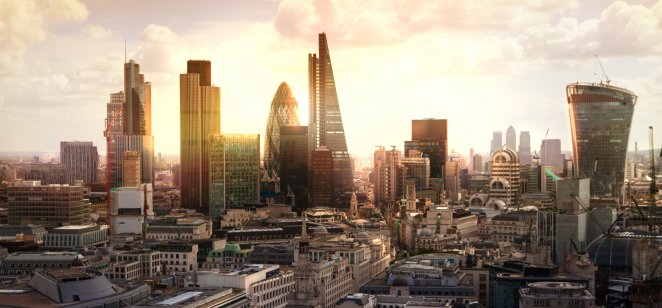 Property developer Berkeley Group Holdings has reported a strong performance in its trading statement on Friday.
The British-based company said it remains "on track to meet its profit guidance" and deliver pre-tax profit for the year at or above £518m.
"We anticipate profit to be weighted more to the first half of this financial year and forward sales to be around the year-end level of £1.7bn at the half year; the final figure will depend upon the number of completions achieved between now and 31 October, as well as the level of reservations over this period," the statement said.
Challenges remain
Despite the positive results, Berkeley Group said the sales market is resilient, yet the operating environment remains challenging. The company has experienced inflationary pressures in its build costs, as well as ongoing issues in its supply chain and labour market due to Brexit and the pandemic.
"The first four months of this new financial year have seen a continuation of the resilient market conditions reported with our full-year results in June. The gradual easing of lock-down restrictions has been accompanied by a gradual firming of the London market as anticipated. Outside London, the market has remained robust.
"As a consequence, underlying reservations at this stage in the financial year are in line with those achieved in the two years prior to the pandemic. Sales pricing has remained above business plan levels, which is offsetting building materials cost inflation referred to further below, and cancellations have been at normal rates," the statement continued.
Shareholder value
Berkeley announced that it would complete the proposed B-share capital return of £451m this month. Following this, the next shareholder return will be for £141m.
"Given the resilient performance since the year-end, Berkeley today announces its intention to make the return through either dividends or share buy-backs in the intervening period," the statement said.
Commenting on the results, Steve Clayton, fund manager at Hargreaves and Lansdown Select said: "Right now, conditions are good. Yes, there are cost pressures out there, especially for building materials. But selling prices are rising, leaving profitability strong. Reservations are back to pre-pandemic levels, suggesting an increase of around 25% over 2020 levels as the London market comes roaring back to life. The group's confidence is shown in their comment that the next shareholder return of £141m could be made via share buybacks."
Berkeley Group Holdings stock price was up 0.21% today in early morning trading.