Bausch Health (BHC) moves ahead with eyecare unit spin-off
Subscribe to Weekly Highlights
The major market events for the week ahead right in your inbox.
Subscribe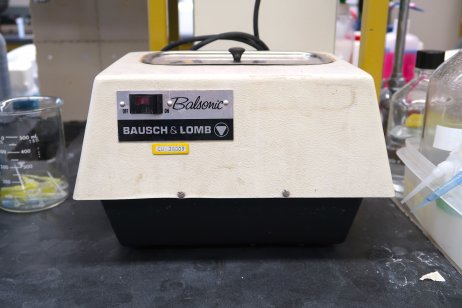 Bausch Health is moving forward with its planned spin-off of its optical unit Bausch + Lomb unit via a public stock offering in the US and Canada.
The IPO will create two stand-alone companies, Bausch + Lomb, focusing solely on eye health, and Bausch Pharma, focusing on gastroenterology, dermatology and neurology.
The number of shares offered, total proceeds and enterprise value were not disclosed in a registration statement filed Thursday with the US Securities and Exchange Commission.
Bausch Health stock was largely unchanged on the news, trading at $26.98 per share on Friday compared with Thursday's $26.75 closing share price. Bausch Health trades on the Nasdaq exchange under the ticker BHC. Upon completion of the IPO, Bausch + Lomb will trade on the NYSE and Toronto stock exchanges under the ticker BLCO.
Morgan Stanley and Goldman Sachs are acting as joint lead bookrunning managers.
Company
's

history

Canada-based Bausch Health previously announced its intentions to spin off its eye health unit in January 2021. Bausch + Lomb was the founding business of the larger Bausch Health company, founded by John Bausch and Henry Lomb in 1853 as a single optical goods retail outlet selling eyeglasses in rubber frames.

Bausch + Lomb would go on to produce sunglasses for the US military during World War II and the lens that captured the first satellite image of the moon. Bausch + Lomb created the first mass-produced contact lens in 1971 and received the first patent for a contact lens cleaning solution in 1987.

Bausch + Lomb currently sells its visioncare products wholesale to retailers such as LensCrafters and Walmart.

Bausch Health said it believes that creating two stand-alone companies, each with a separate focus, enables investors to value each business independently. Bausch Health had been reporting Bausch + Lomb's financial performance separately since 1Q 2021.
Financial performance
For the nine months ended 30 September, Bausch + Lomb reported $131m net income on $2.76bn in revenue, down from $191m in net income on $2.47bn in revenue over the previous nine-month period.
Bausch + Lomb has $130m in cash on hand as of 30 September and upon completion of the spin-off will have no debt.
As a wholly owned subsidiary, Bausch Health currently owns 100% of Bausch + Lomb.
Read more: Johnson & Johnson (JNJ) to spin-off consumer health products