Base metals rebound amid Evergrande debt spillover fears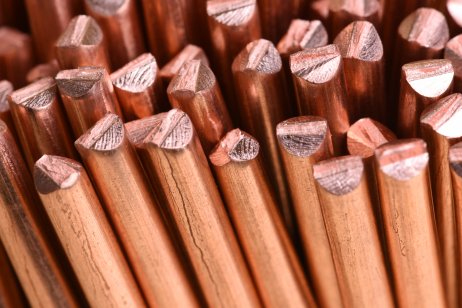 Industrial metals rebounded on Tuesday, but sentiment remained bearish on worries about the impact of a debt crisis that Chinese property firm, Evergrande, on-demand for base metals.
Copper on the London Metal Exchange rose by 0.60% to $9,066.50 a tonne. However, the metal used in construction material led to the drop in industrial metals on Monday, closing down more than 2% at $9,012.50 a tonne. Copper had at one point dropped to below $9,000 on Monday's trading.
Nickel gained 0.37% to $19,022.5 a tonne, after closing down 2.26% to $18,952.5 a tonne. Tin gained 0.15%, lead rose by 0.49%, and zinc traded 0.51% higher.
Downside risks
"The unfolding of Evergrande's debt crisis bears a warning of greater risks to the broader financial market and highlights the downside risks for metals demand from the property sector in the longer term," ING Group wrote in its note.
Aluminium extended losses, trading 0.17% lower at $2,856.75 a tonne.
Evergrande's default risk came amid bearish demand for steel and raw material after the Chinese government's move to curb steel production to reduce air pollution in the 2022 Winter Olympics.
Iron ore extend losses
Iron ore on the Singapore Exchange dropped 0.61% to $93 a tonne.
"The market is likely to remain jittery amid lack of guidance, as China markets are closed until Wednesday. In addition, concerns around a spill-over impact on China's property market are deepening," said analysts at ANZ Research on Tuesday's note.
ANZ Research noted that investors in base metals remain cautious ahead of Evergrande's two principal scheduled repayments this week.
Read more: Nickel dips as China's emission policy hurts metals demand