Baring Private Equity Asia-backed CMS Info Systems files for IPO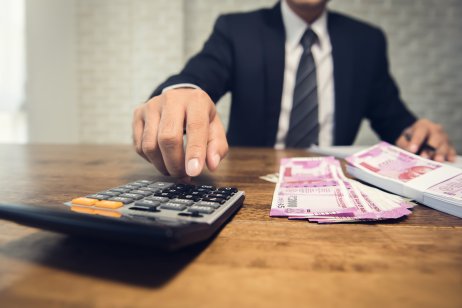 India's largest cash management company, CMS Info Systems, has filed initial papers with the country's market regulator to raise INR20bn ($270m) through an initial share sale to the public.
The initial public offering (IPO) would be an entire Offer for Sale (OFS) of shares by investors in the company, according to a web posting by Axis Capital, a manager of the issue. Along with Axis Capital, DAM Capital Advisors, Jefferies India and JM Financial are the other managers to the issue.
Barings took control
Sion Investment, an affiliate of Baring Private Equity Asia, had acquired CMS Info Systems in 2015 and as of March 2021 it owned the entire stake in the company. Being a complete OFS, the entire proceeds will go to Sion Investment Holdings Pte, the selling shareholder, according to the draft red herring prospectus, or early papers.
As of March 31 2021, CMS Info Systems is India's largest cash management company based on number of ATM points and retail pick-up points. For the financial year 2021, CMS Info Systems' total currency throughput, or the total value of the currency passing through its ATM and retail cash management businesses, totalled INR915.8bn.
Business model
The company's business is involved in installing, maintaining and managing assets and technology solutions on an outsourced basis for banks.
Financials
CMS Info Systems' revenue of the Indian cash management market grew to INR27.7bn in fiscal year 2020, 10.88% growth on an annual basis from about INR10bn in fiscal year 2010. For fiscal year 2021, the company posted net profit of INR2.38bn.
The company has a pan-India fleet of 3,911 cash vans and a network of 224 branches and offices as of fiscal year 2021 end.
Second attempt
This is the second attempt by CMS Info Systems to go public, the previous one was in 2017. However, the company had allowed its 12-month approval-period to lapse without launching the IPO, according to a previous report in the Mint newspaper.
Read more: Indian stocks end at record highs on upbeat inflation numbers