Barclays reports record third-quarter profits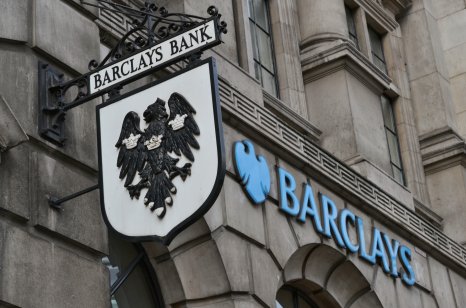 Barclays kicked off the banking sector's third-quarter reporting season on Thursday with surging revenues and record profits. The latter was boosted by trading revenues and a return of cash previously earmarked to cover bad loans.
The UK financial services group reported an attributable profit in the July-September period of £1.45bn ($2bn), beating Refinitiv analysts' expectations of £931m, and more than doubling the £611m reported in the same period of 2020.
Total group income in the quarter rose to £5.47bn, up from £5.2bn in the same period a year ago, while pre-tax profit, at £1.96bn, was its highest on record for a July-September period.
Trading revenues up
The company reported strong results from its corporate and investment banking unit, with fees and equity income enjoying their best third quarter and driving a 16.4% return on tangible equity for the division in the nine months to the end of September.
Group profits were also boosted by the release of £0.6bn in credit impairment provisions – cash that was originally set aside to cover possible loan defaults due to the Covid-19 pandemic.
"On top of a good first half, a strong third-quarter performance means Barclays has delivered its highest third-quarter pre-tax profit on record in 2021, demonstrating the benefits of our diversified business model," said James Staley, chief executive.
What is your sentiment on UK100?
Vote to see Traders sentiment!
Looking ahead
The company said it was well-positioned for a rising interest rate environment and to make the most of the ongoing consumer recovery as it experienced strong mortgage and deposit volumes.
"Although yet to translate into meaningful unsecured balance growth, positive trends in UK and US consumer spending and payments volumes have been observed following the easing of lockdown restrictions," the bank said.
For the full year, Barclays said it expected to achieve a total return on tangible equity of more than 10%, while impairment charges were expected to remain below historical levels.
It concluded that it would maintain a progressive ordinary dividend policy, with additional cash returns through special dividends and share buybacks when appropriate.
After gaining around 34% so far in 2021, Barclays share price was down by 1% at 197p in early trade in London as investors took profits following the stock's strong recent run.
Read more: Barclays Bank to infuse 4m in India to boost business