Plans recently announced by The Royal Bank of Scotland and Lloyds Bank to close more branches is yet another milestone in a long-term trend. It continues the remorseless decline in bank branch numbers over nearly three decades.
Since 1989, 53% of bank branches in the UK have closed, notes the Financial Stablity Board in its weekly briefing note published on 8 December 2017. There are now fewer than 8,000 branches operating in the UK, calculates the FSB.
This compares with an estimated 17,831 in 1989, according to the FSB. The pace of branch closures has been increasing rapidly for the last few decades and is only set to accelerate in the coming years, it adds.
Down 10% on the year
Figures from specialist researcher the Local Data Company show that even before the recent closure announcements, the number of branches in the UK was already down 10% on the year.
According to Local Data Company
Clydesdale Bank branches are down by 39% this year

Yorkshire Bank down 29%

NatWest down 20%

Lloyds down 13%

Bank of Scotland down 12%

Metro Bank up 8%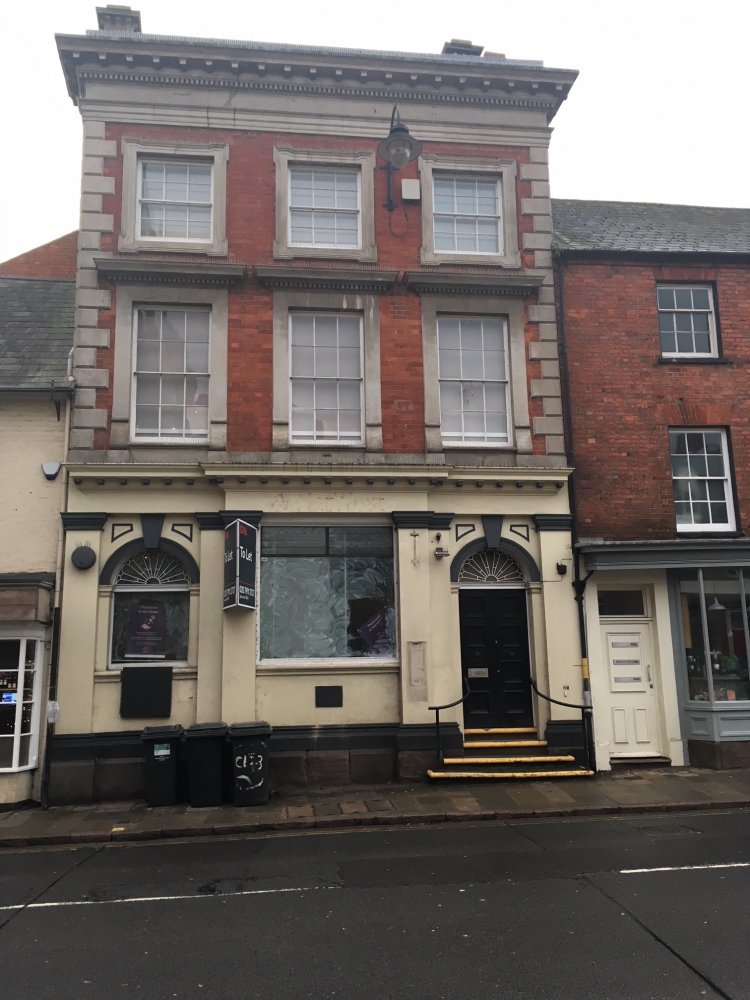 Adieu, NatWest
RBS masters of spin
The way in which the news is presented on the RBS website provokes a gasp of admiration from this writer. "RBS announces branch network changes" reads the headline.
One must applaud the brazen spin doctoring involved in referring to the axing of more than a quarter of its total number of outlets by June 2018 as 'network changes' rather than 'branch closures'.
A mere 744 will remain, of which just 89 are in Scotland. This looks like a very low number for an institution that has recently marketed itself as The Royal Bank for Scotland, not the Royal Bank of Scotland.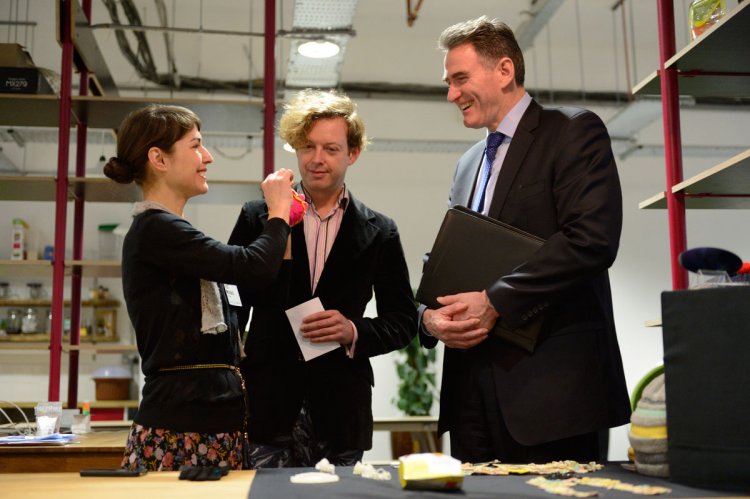 RBS CEO Ross McEwan meets customers, photo courtesy of RBS
MD gushes
Customers beyond the reach of the survivors will still be comprehensively served by the services and products made possibly by the investment that RBS has made in the digital world, gushes Jane Howard, managing director, personal banking, at RBS.
She speaks of the difficult decisions that have had to be made in response to changes in customer behaviour. She speaks of digital investment, of 24/7 banking and video banking. "We still have a strong branch network," she says.
Part of this strong branch network will be the Post Office, to which RBS seems happy to outsource a key element of its core business: serving customers face to face. She makes the point that there are an estimated 11,500 Post Offices in the UK and another 1,000 An Post in Ireland.
The miserable PO experience
All very well, is the instinctive reaction, but the slow speed and low standard of service offered by demotivated Post Office is hardly a quality experience at the best of times. At seasonally busy times, such as Christmas, it can be soul-destroying. And what happens when the Post Offices start closing too?
In a series of short videos that accompany the official announcement on the RBS website she does have the grace and tact to acknowledge that not everyone is comfortable with, and capable of, conducting mobile and internet banking. Resistance might eventually be futile, but it exists nevertheless.
But she slightly spoils the effect with her de haut en bas suggestion that a network of community bankers across the UK will work with locals in the areas affected, the locals she has in mind clearly being grey-haired and one step away from moving into a Four Seasons room.
Out of touch
Those being assisted to operate in her brave new world could be Help the Aged or Age UK, she suggests. If nothing else, this indicates that she might herself be slipping out of touch with the world of the common people. Help the Aged no longer exists. It merged with Age Concern in 2009 to form Age UK. Point of fact.
On the other side of the argument (and there IS another side, which requires the disclosure that this writer owns a small number of shares in both RBS and Lloyds Bank) there could be benefits. But it would not be wise to overstate them.
At first glance, wiping 680 salaries and associated benefits off the payroll, and slashing the costs of financing and maintaining the branches in which they work and the equipment they use to do their job, should cut costs.
Engaging by dismissing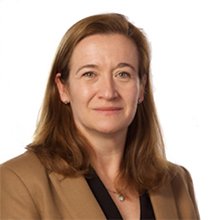 RBS HR chief Helen Cook
Though it is difficult to resist the tempation to note that it does go against the spirit of the declaration in the RBS 480-page annual report for 2016 that a priority goal is to engage with employees. Engaging with employees by dismissing them seems contradictory.
At second glance, the impact on the bank's finances and therefore shareholder value will be minimal to the point of invisible, compared with the £5.124bn total remuneration cost of the bank's permanent headcount in 2016.
Perhaps it is not a cost-cutting move at all, but a truly strategic move. One which will likely pave the way for further branch closures. Sorry, network changes.
RBS figures inconsistent
The permanent headcount, incidentally, as calculated for the RBS 2016 annual report, varies slightly alarmingly. It is at different times reported as 79,099 (page 25), 77,900 (page 117) and 77,000 (page 316).
This inconsistency in what might be considered a crucial skill in banking, adding up numbers, is hardly inspiring.
There is no guarantee that the costs saved will be less than the redundancy payments and the current and future economic value of business that will surely be lost. There is no guarantee that customers who feel traduced by a bank that has closed their local branch will stay loyal.
Why on earth should they? Especially if it is cheaper for their bank to pay the Post Office a transaction fee when it serves bank customers rather than maintain its own branches.
Key concerns
Enough of criticising The Royal Bank of Scotland. For now. Key concerns expressed by or on behalf of bank customers facing branch closure are consistent, whichever bank is involved.
They include
Importance of access to cash and cheque clearing facilities

Unreliable service quality of ATMs

Inconsistent service offering across the Post Office network, notorious for its slow pace of service by demotivated staff and the subsequent lengthy queues

High cost of small electronic transactions

Poor internet connectivity in areas affected by branch closures

Concerns about cyber fraud and security

The disappearance of a valuable source of advice and guidance

Digital skills gap
Loyal and local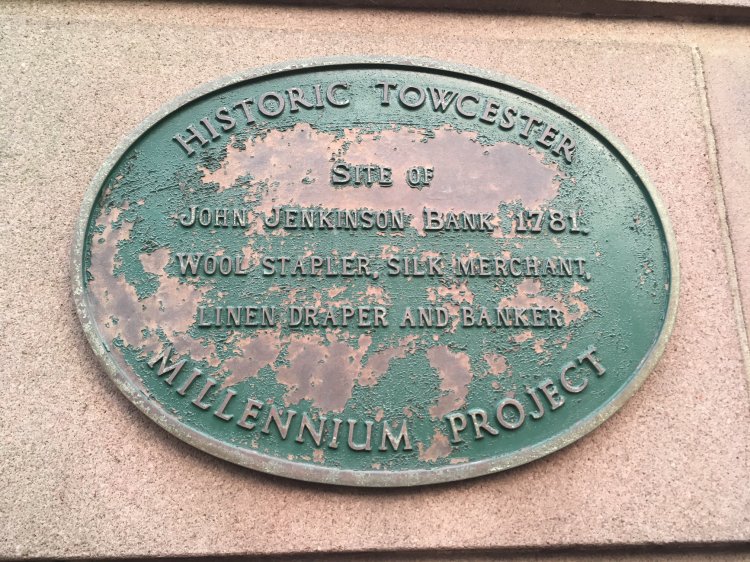 Once the wool bank, then Midland, then HSBC
It seems almost fey to note that there is only one letter of difference between the words 'local' and 'loyal' but it feels appropriate to do so in the circumstances. If a bank removes its local presence, why should locals remain as loyal as they have traditionally proved to be?
Banks have long relied on the inertia of customers to deliver business and profit without making much of an effort to understand those customers, however much they might protest to the contrary in their official pronouncements.
The removal of so many local branches in a manner that shows contempt for the customers affected could destroy at a stroke the strength of the forces underpinning that inertia. Put another way, loyalty is a two-way street and RBS seems to be determined to brick up the way in.
Lloyds to be last?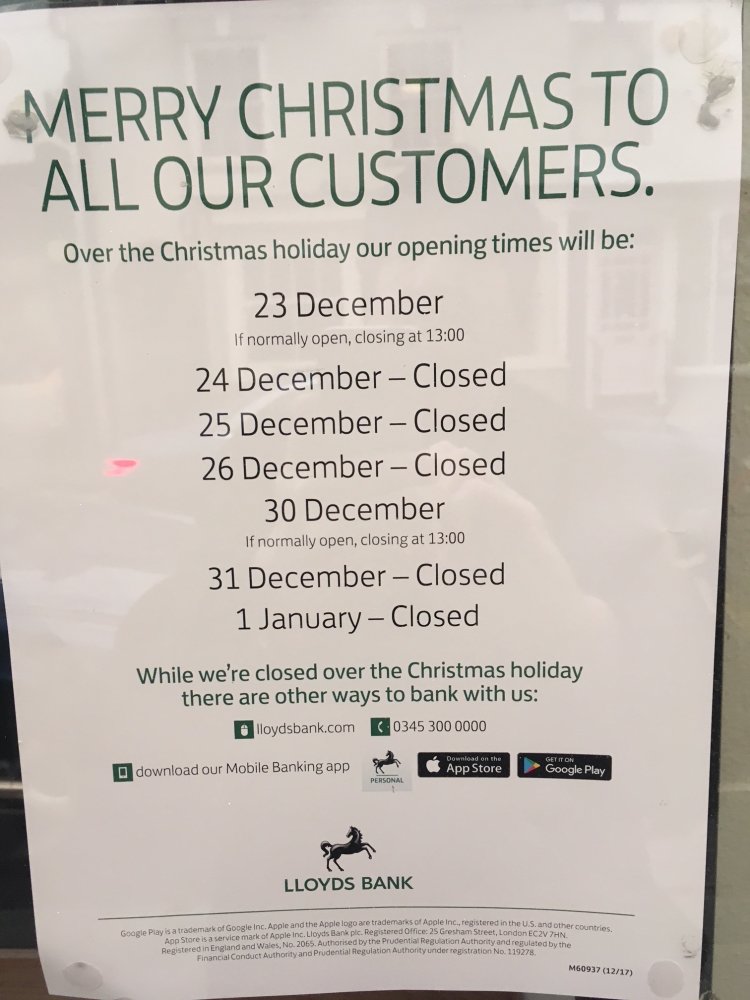 Elsewhere, if memory serves correctly, at least one other bank, Lloyds, has committed itself to keeping a physical presence in communities where it is the last bank open for business. How long before that promise becomes a pledge, and is then downgraded to an aspiration?
It does, after all, state clearly on its website that it is constantly transforming its branch network as it reflects changing customer demand for branch transactions and services. "Sometimes this will mean we make the difficult decision to close branches."
Announcing the details of its own recent plans to make changes to the branch network, Lloyds said it will close, amongst others, the branch in Acle, a small market town in Norfolk. It makes much of saying that Acle customers can instead use the branch in Great Yarmouth.
Hardly local
According to the website www.distance-calculator.co.uk, the Great Yarmouth branch is 8.8 miles from Acle, a 15- to 20-minute drive in a car, an 18-minue bus trip, 58 minutes on a bicycle or two hours and 52 minutes on foot. This scarcely represents a local alternative.
HSBC, meanwhile, which to some puzzlement closed its branch in the affluent market town of Towcester in South Northamptonshire in 2016, is still referring customers to a far-off branch in the county town of Northampton. Banks, it would seem, are redefining the word 'local'.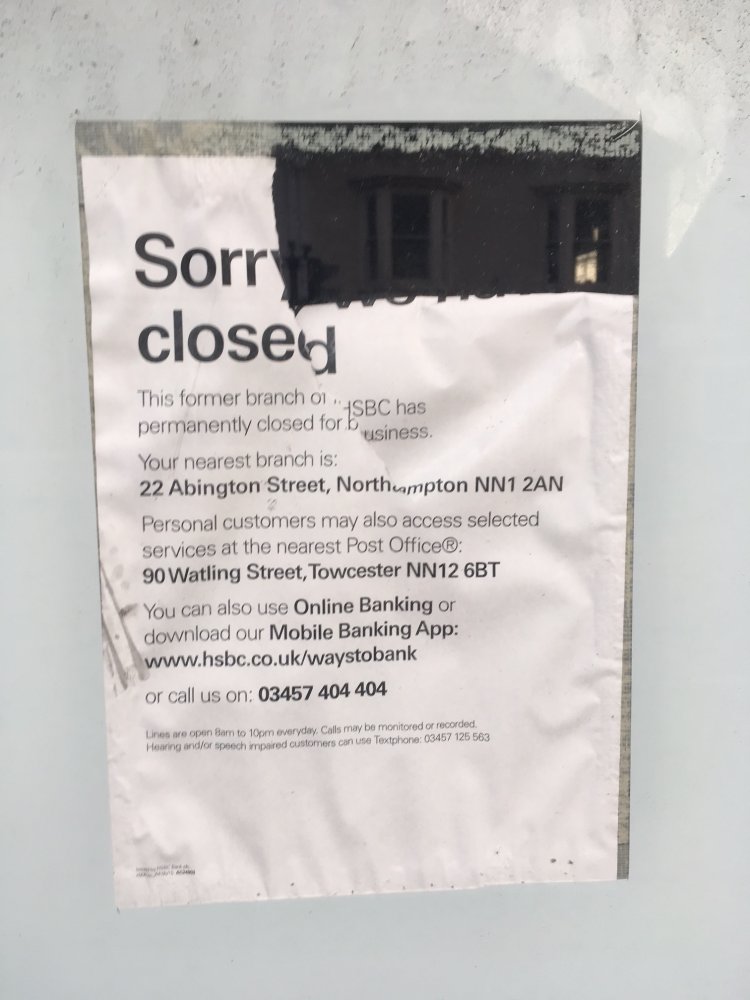 HSBC official statement
We approached RBS, Lloyds Bank and HSBC for comment. Only the last of the three replied, citing an official statement, which reads as follows.
"The way our customers bank with us is changing. More customers are using mobile and internet banking than ever before, innovation such as Touch and Voice ID has proved extremely popular, and fewer people are using branches.
More than 90% of our interactions with customers are now through our digital channels – an increase from 80% last year.
"We have contacted our customers to explain the decisions on individual branches and have also offered individual sessions to help explain to customers their options or provide help in setting up telephone, mobile or internet banking."
Additional background
Over the past five years the number of customers using HSBC branches has fallen by almost 40%
93% of customers' contact with the bank is now completed via the telephone, internet or smartphone, and 97% of cash withdrawals are made via an ATM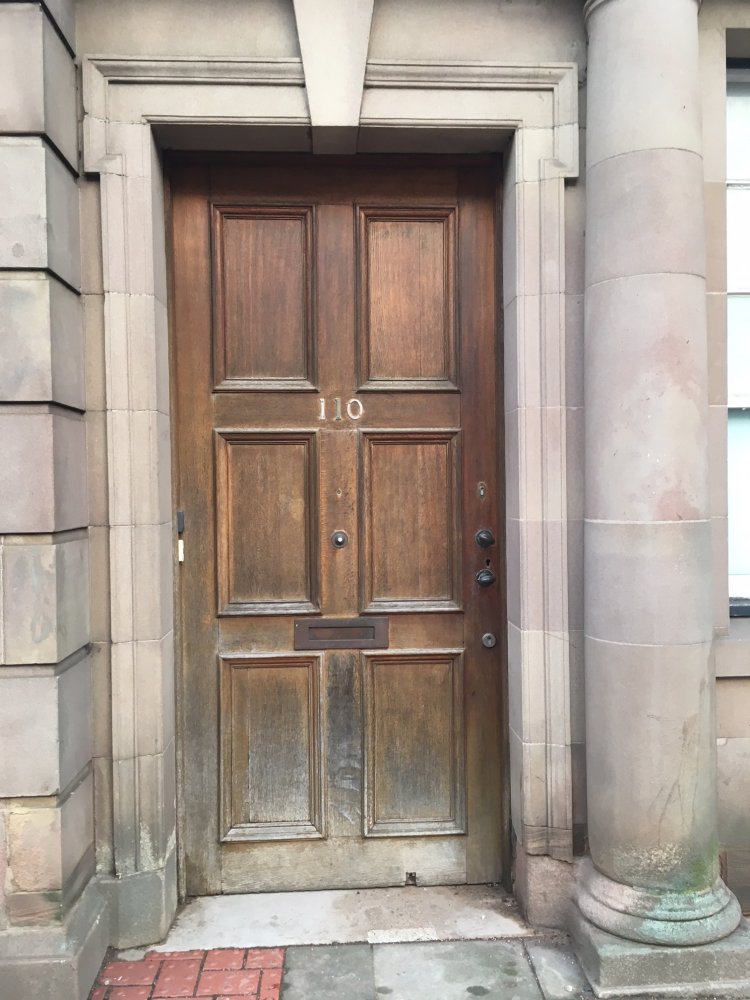 One door shuts, another one closes
Opportunities for challengers
Looking ahead rather than back, if ever an opportunity presented itself for the so-called challenger banks, such as Metro and Virgin Money and Aldermore, to win significant business from the big five (HSBC, Lloyds, Barclays, RBS, Santander) and who account for around 85% of UK current account market share, this is surely it.
But the challenger banks are already starting to be picked off. Takeover talks between Aldermore (the bank for go-getters) and FirstRand of South Africa became public knowledge in October this year and was officially recommended by its board in an interim statement to investors in early November.
Cavalier attitudes to customers are not a modern phenomenon. Bank staff have long argued that the only thing that spoils their enjoyment of the job is the insistence of customers on being a nuisance.
Hands up any reader who feels better served by banks today than at any time in the past. The inescapable conclusion is that despite their heartbreaking assurances to the contrary in their corporate marketing collateral, no bank cares. Unless, of course, you know otherwise.
On the other hand, and we do strive to be fair, when you occasionally venture into a traditional branch, there is an unmistakable whiff of the sepulchre about them. Maybe, whether we like it or not, they are all indeed doomed.