Badly managed UK energy suppliers will not be bailed out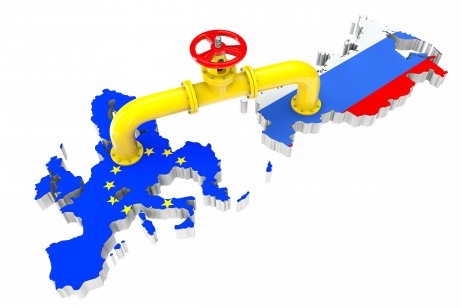 UK business secretary Kwasi Kwarteng has made assurances that while not all struggling energy providers will be bailed out, some could still be helped.
In an interview on BBC Radio 4 Today, the minister said "not every company" in the energy sector would be saved by taxpayers and that badly-managed companies would be allowed to fail.
His response comes after speculation that taxpayers face a multi-billion bill to bail out energy companies, which are struggling with the recent increase in wholesale gas prices that rose 50% in August and have soared 250% since the start of the year.
British Gas and EDF rescue
A number of smaller providers have already collapsed under the weight of soaring energy prices and their inability to absorb the costs.
Last week People's Energy and Utility Point folded, and its customers were taken on by British Gas and EDF respectively. It came after PfP Energy and MoneyPlus Energy also closed their doors.
Protecting poor households
Many other smaller suppliers are predicted to fold following cost pressures, but industry commentators are calling for poor households to be made a priority and for energy companies to resort to commercial loans.
Julian Jessop, economics fellow at free-market think tank the Institute of Economic Affairs, said: "The poorest households should be protected from soaring bills, but the taxpayer should not be expected to write a blank cheque to bail out energy companies.
"Market forces need to be allowed to work and if this means that relative prices must change to balance supply and demand, then so be it."
He added: "There may be a case for government loans to fundamentally sound businesses which are facing temporary problems as a result of global shortages. However, these companies should still be expected to borrow on commercial terms. Otherwise, there is a risk that the industry fails to adapt and that it remains vulnerable to further shocks."
Russian supply cuts
Wholesale global gas prices have been affected by the lack of natural gas production, a clampdown by Russian suppliers and an increase in demand ahead of the winter season, while storage sites sit at less than 72% capacity.
The lack of natural gas is having an impact elsewhere. Soaring prices have, for instance, forced the closure of two big UK fertiliser factories, cutting the supply of CO2 – an essential component of pork and poultry production and fresh food packaging. There's speculation this could hit meat supplies within weeks unless a solution is found.
Andrew Opie, director of food & sustainability at the British Retail Consortium, said: "The government must urgently ensure adequate supplies of CO2 for UK food producers. Disruption to CO2 supplies could not come at a worse time, with the shortfall of 90,000 HGV drivers already putting severe pressure on food production and distribution.
"Retailers are working with their suppliers to manage this issue as best they can, but it is vital that government takes immediate action to prioritise key suppliers and avoid significant disruption to food supplies."
Electricity price hike
Electricity generation is also set to become more expensive, with gas-powered electricity generation accounting for about 30% of electricity demand in 2020, according to the government's Digest of UK Energy Statistics.
According to reports, gas prices surged 16% yesterday to €75.33 a megawatt-hour after Russian state-owned Gazprom decided not to flow more gas to Europe via Ukraine next month.
On spot and futures markets on Tuesday, however, natural gas prices were a little lower. In mid-afternoon trade in London, the benchmark US Henry Hub natural gas front month futures price was down 2% at $4.89 per million British thermal units, while the US natural gas spot price was down 1.2% at $4.90.
Small supplier support?
Both Ofgem and the Department for Business, Energy and Industrial Strategy made assurances that the UK benefited from a diverse range of gas supply sources with capacity to meet the demand.
This week Ofgem and the government hosted a roundtable with leading energy suppliers and consumer groups to hear about the challenges that they currently face.
In a joint statement, Kwarteng, and Ofgem chief executive Jonathan Brearley said: "In the coming days, we will also meet with smaller and challenger energy suppliers and set out the next steps for protecting consumers, businesses and energy suppliers from these global price rises. Central to any next steps is our clear and agreed position that the Energy Price Cap will remain in place."
Read more: India's LTHE wins two 'significant' gas orders