B&M (BME) expects full-year 2022 profit ahead of analyst expectations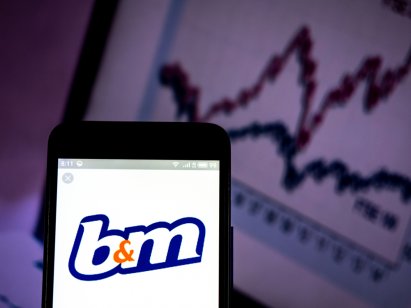 Stock was up in B&M European Value Retail S.A. on Thursday morning in London after the variety goods retailer published a trading update for the third quarter of its current financial year – and said it expected its full-year 2022 profit to be ahead of analyst expectations.
For the 13-week period from 26 September 2021 to 25 December 2021, the British company reported group revenue growth of 0.1% year-on-year on a constant currency basis.
Moreover, B&M said one-year like-for-like revenue was down 6.2% and up 14.0% on a two-year basis versus pre-pandemic levels in the third quarter of 2020.
The company reported a strong performance across categories, with "excellent sell-through of seasonal ranges" to support gross margin in the quarter.
It also highlighted that it opened nine new shops and closed two – but expected to open 13 more before the end of this year.
The group also noted sustained momentum in B&M France, with third-quarter revenue up 30.0% year-on-year.
Ahead of expectations
As a result, the business said it expected its adjusted Earnings Before Interest, Taxes, Depreciation, and Amortisation (EBITDA) for the full-year to be between £605m and £625m, "ahead of the current analysts' consensus estimate of £578m".
Simon Arora, chief executive at the firm, commented: "The group has delivered a very strong Golden Quarter, with our two-year like-for-like performance demonstrating strong retention of new customers. Our decision to take receipt of imported Christmas stock early in the season meant we were able to provide customers with great products at great prices.
"The consistency of performance in the core B&M UK business reflects the growing appeal of our stores as a destination visit for seasonal products, as well as the strength of our supply chain."
Arora also noted that although the pandemic continues to create challenges for retailers and consumers alike, the company's focus on value-for-money remains undiminished.
"Despite ongoing supply chain disruption, inflationary pressures and uncertainty surrounding possible Covid-related restrictions, we remain confident in B&M's prospects for 2022," he added.
Read more: OpenSea NFT platform fetches 0m in Series C round