AvidXchange targets IPO share price range of $21-$23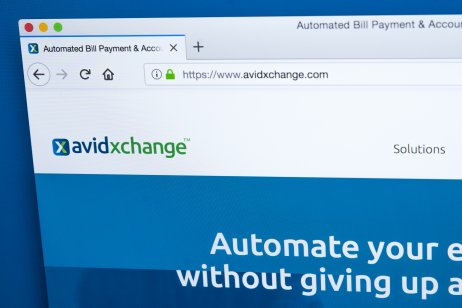 Automated payment firm AvidXchange hopes to raise $506m (£371.7m) in its upcoming traditional IPO.
Charlotte, North Carolina-based AvidXchange plans to issue 22 million shares at a price range of $21-$23 apiece, the company revealed Monday 4 October in a US Securities and Exchange Commission filing. The company is expected to list next week on the Nasdaq under the symbol AVDX.
Goldman Sachs and JP Morgan are the lead underwriters. AvidXchange estimates that it will receive $512.1m if the underwriters opt to purchase their full allotment of shares based on the $22 midpoint.
If all goes according to plan, AvidXchange will achieve a market valuation of about $4.4bn based on about 191.3 million outstanding shares. Capital Research, an existing shareholder, and new investors BlackRock and Neuberger Berman plan to purchase 140 million shares as part of the IPO.
Peter Thiel among backers
AvidXchange's other backers include PayPal co-founder Peter Thiel, Mastercard and Canadian pension-fund manager Caisse de dépôt et placement du Québec.
AvidXchange plans to use the proceeds to redeem preferred stock and for general corporate purposes, including more hires and working capital. The company said it may also use some of the money to acquire complementary businesses, but it currently does not have any acquisition plans.
Middle-market business
Founded in 2000, AvidXchange touts itself as a leading provider of accounts payable (AP) automation software and payment services for middle-market companies, which the company defines as firms generating revenue between $5m and $1bn and their suppliers.
AvidXchange considers middle-market businesses to be underserved because their AP needs fall between those required by small and midsize businesses and large enterprises.
"We built our business to solve this gap for the middle market and believe we have become a uniquely strategic platform for our customers' CFOs, treasurers and finance teams by digitally transforming how they receive, manage and pay their bills," said AvidXchange in the regulatory filing.
Revenues up
The company said its software-as-a-service platform has provided automated and digitised AP workflows for 7,000 businesses and 700,000 suppliers.
For the first six months of 2021, AvidXchange reported revenue of $113.9m, up 33.2% from $85.5m a year earlier. But the firm's net loss increased 82.0% to $92.0m from $50.6m in the first half of 2020.
The company said it has generated a net loss of $484m since its inception.
Read more: Crude futures jump as OPEC keeps output plan