Average house prices in New Zealand cross NZD1m for the first time
Subscribe to Weekly Highlights
The major market events for the week ahead right in your inbox.
Subscribe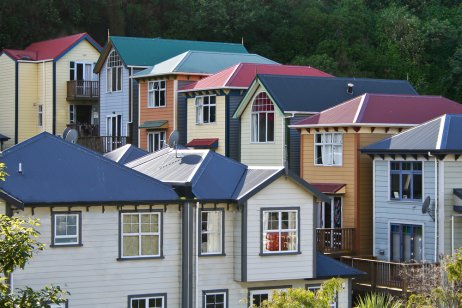 Content
New Zealand's red-hot property market kept up its momentum in the last month of 2021, despite the central bank raising interest rates and using macroprudential tools to cool the market.
Property values grew 1.9% month-on-month in December 2021, slightly more than 1.8% recorded in November, according to data released by real estate consultancy and data firm CoreLogic. Average house prices in New Zealand also exceeded NZD1m ($680,000) for the first time with the average value of a home in the country in December reaching NZD1,006,632.
For the full year, average home values rose 27.6% in 2021, the second highest rate of increase since 2003.
Low interest rates drive demand
"2021 has truly been a remarkable year in the property market, with low interest rates and the continued ability for most borrowers to secure finance both key contributors to persistently strong demand for residential property. It must be acknowledged though that both these factors are changing," said CoreLogic NZ's head of research Nick Goodall.
He added that the tightening of lending norms for homebuyers has not immediately impacted the market but with interest set to keep rising through 2022, the real estate market should start to cool down.
Despite another month of growth in December, a sign that the market has started cooling was seen in the falling rate of growth. The annual growth rate fell for the second consecutive month in December, after hitting a peak of 28.8% in October 2021.
The Reserve Bank of New Zealand had raised interest rates in November 2021 and is scheduled to meet again in February 2022, where most economists expect another rate hike.
Read more: New Zealand central bank cracks down on risky home loans